We've crafted three inspired Trunk or Treat ideas for a fun and Happy Halloween. Turn your vehicle's trunk into an aquarium, flying saucer, or an excavation site for dinosaur bones!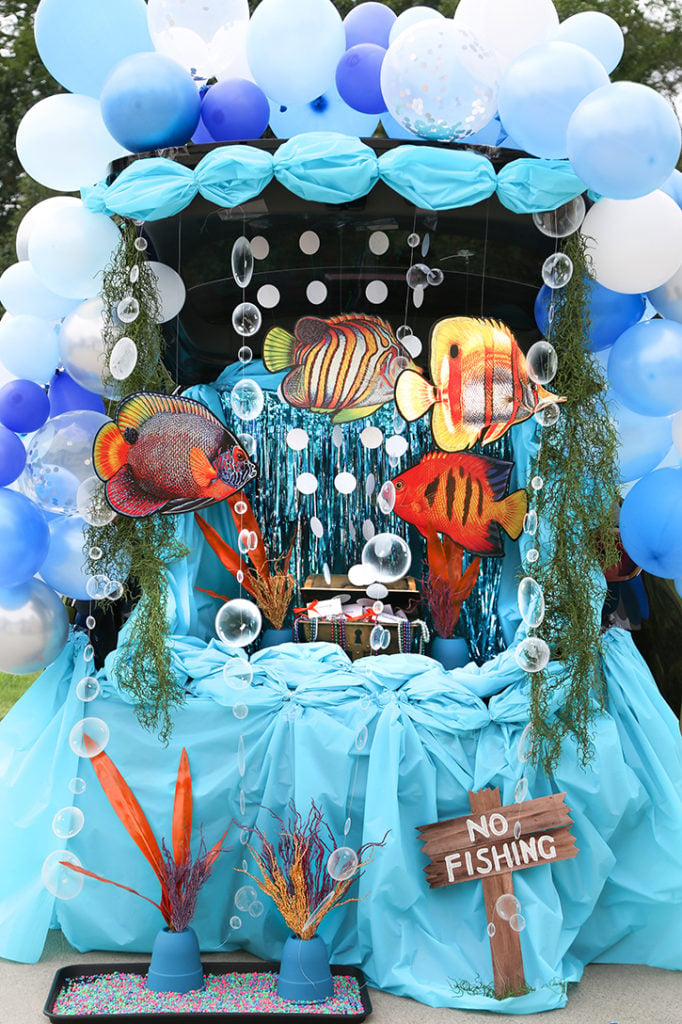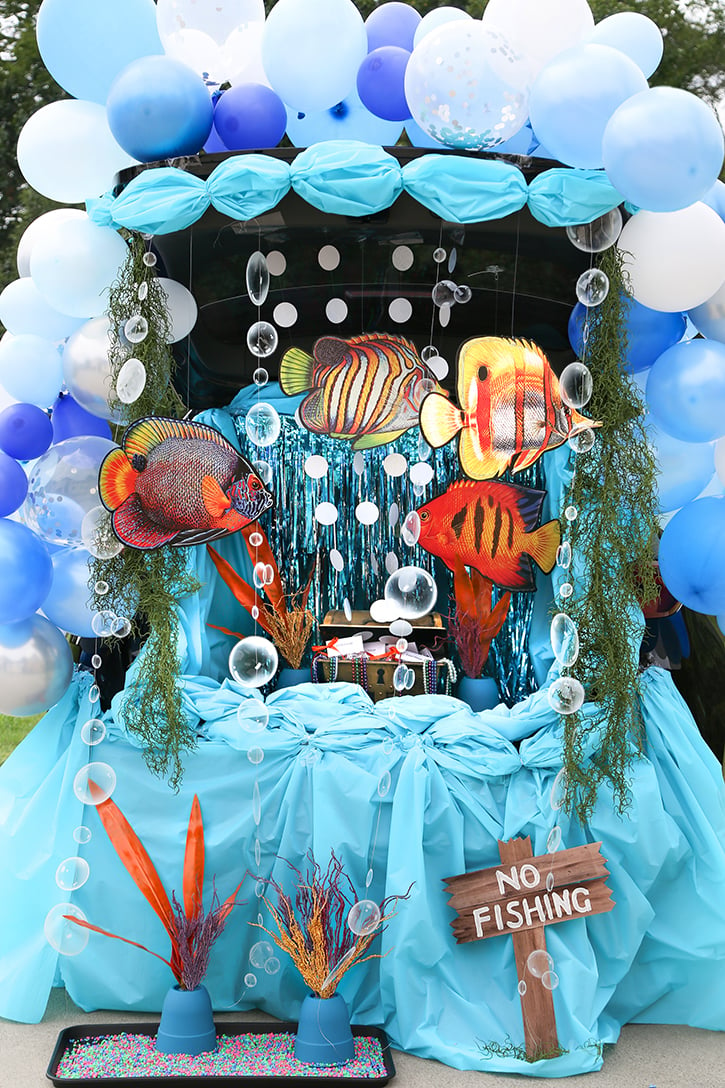 So, this was fun! A couple of months ago we were asked to dream up some fun Trunk or Treat ideas for our friends at HGTV. This was something totally new and a different type of crafting for us, so we enthusiastically began brainstorming. I really love what we came up with, and I hope you will too!
If you're not familiar with Trunk or Treating, here's the gist. Community groups such as towns, churches, schools, and neighborhoods come together in a designated parking lot and hand out candy to trick-or-treaters from their festooned car trunks. This provides a safe environment for participants to enjoy a fun evening with a festive atmosphere.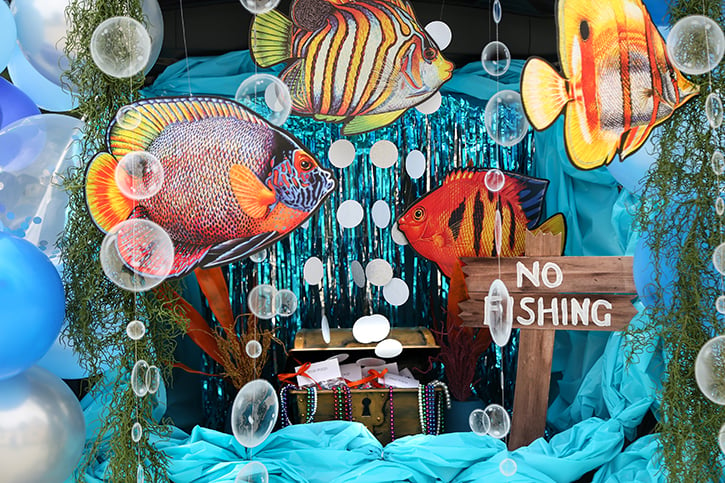 Aquarium Trunk or Treat Idea.
It's hard to pick a favorite, but this one may be mine. This Aquarium Trunk or Treat idea came to life using metallic fringe curtains, die cut fish made for classroom bulletin boards, a toy treasure chest, and the cutest NO FISHING sign that Rachel Ann (fellow CF blogger) whipped up in a jiffy.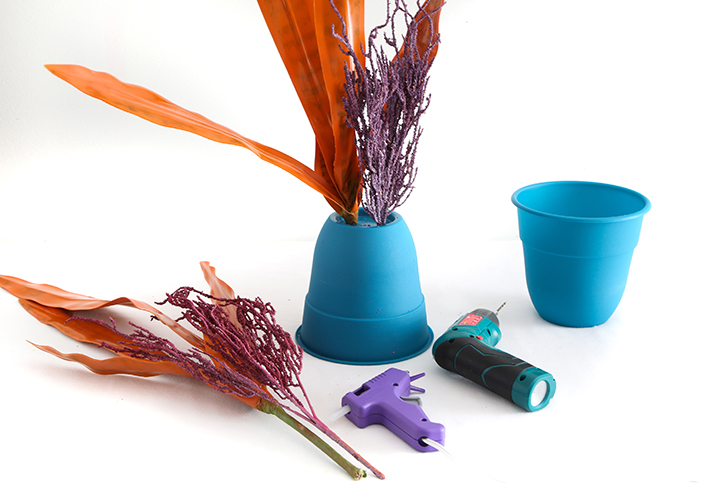 Make cute aquarium plants from dollar store flower pots and greenery spray painted bright fluorescent colors. Easy!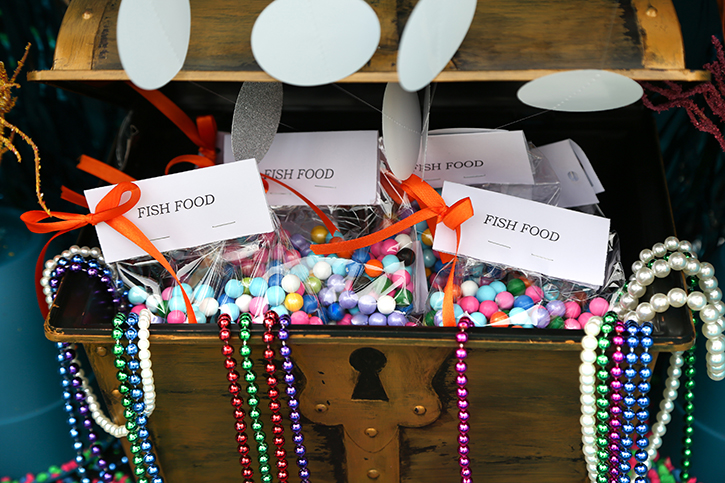 Package round candy-coated chocolates in cellophane bags as 'Fish Food' for trick or treaters. This is a cute treasure chest filler.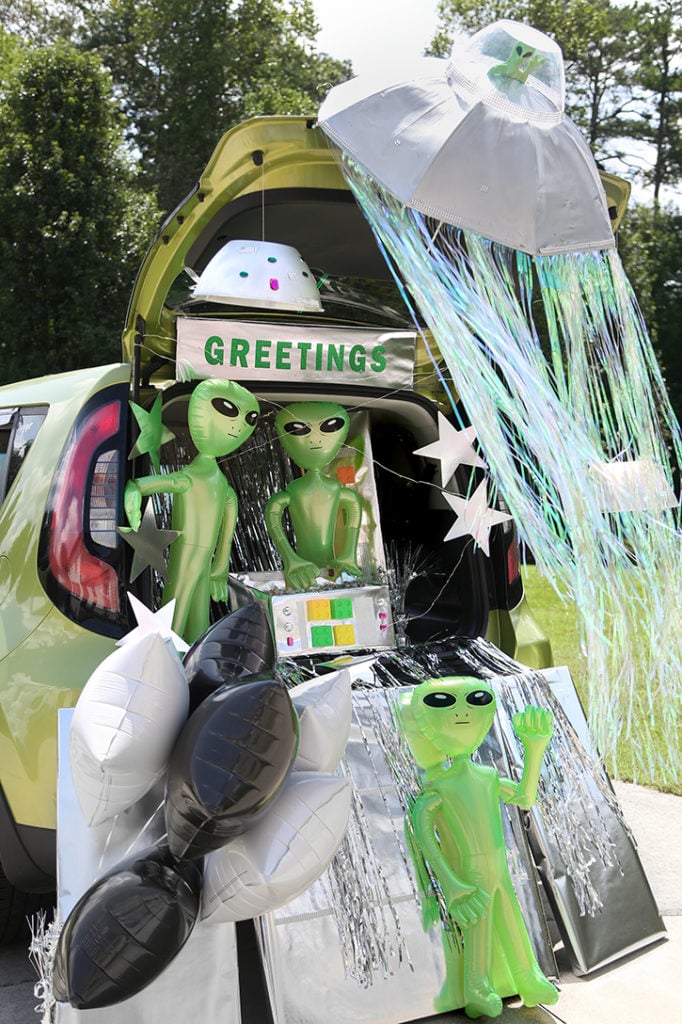 UFO Encounter Trunk or Treat Idea.
This is a funny and cute trunk custom made for out-of-this-world appeal! Find inflatable aliens for purchase at your local party store or online.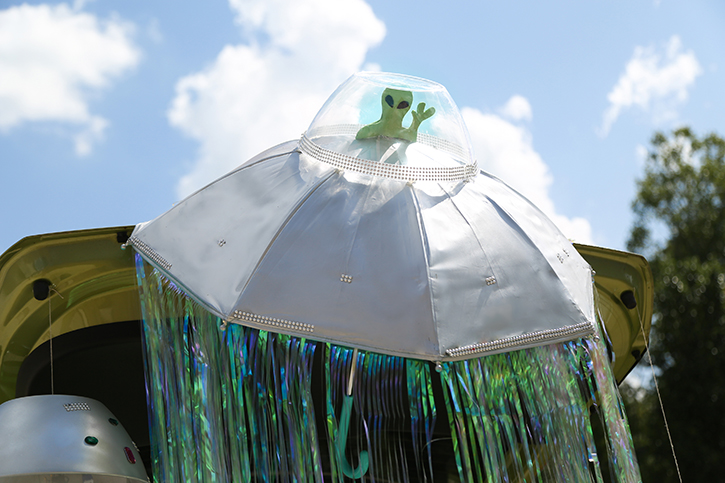 Fashion a flying saucer using an umbrella and some spray paint, along with a dollar store bowl turned upside down. This makes a fun hanging décor for the open hatch of an SUV.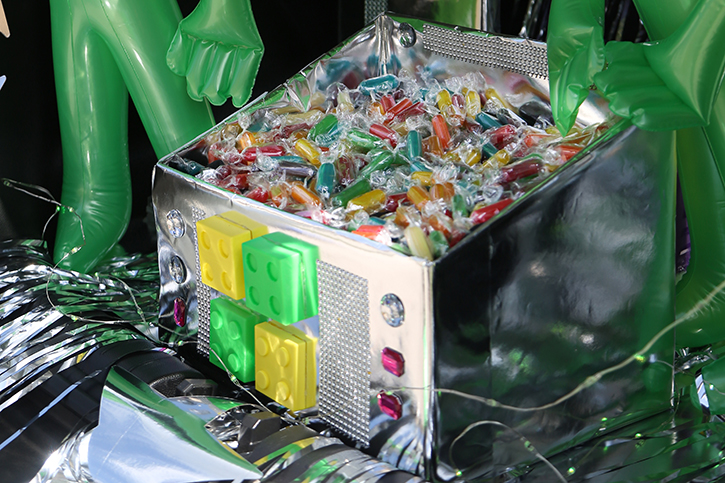 Make a treat box using upcycled cardboard and metallic wrapping paper. And grab some buttons and boxes from the dollar store to fashion a 'control panel' on the front.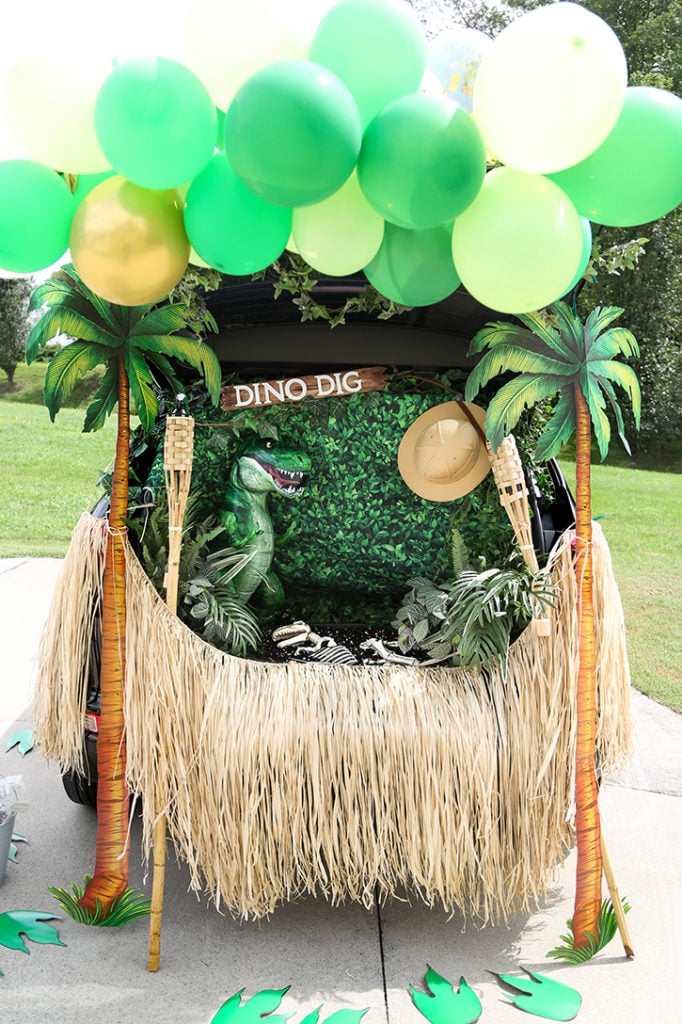 Dinosaur Dig Trunk or Treat Idea.
This trunk has an interactive element! Which is uncovering toy dinosaur bones. A shallow container filled with aquarium gravel provides a contained excavation site. Artificial ferns and palm tree decorations can be found at your local craft store.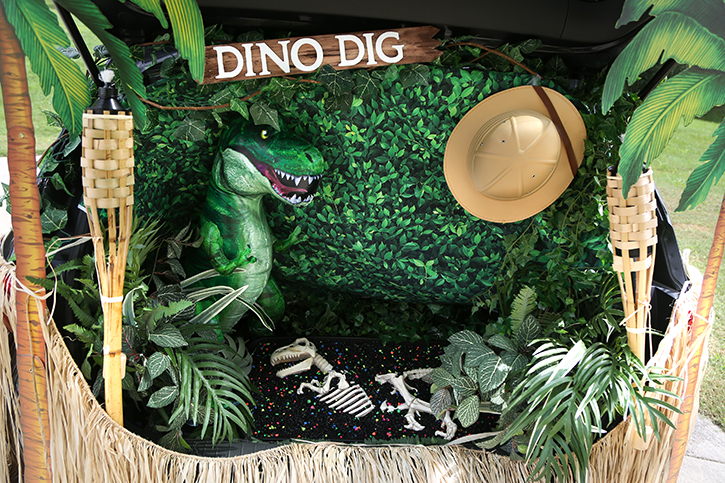 Tiki torches are inexpensive, and provide a large décor element for this trunk at about $5 each.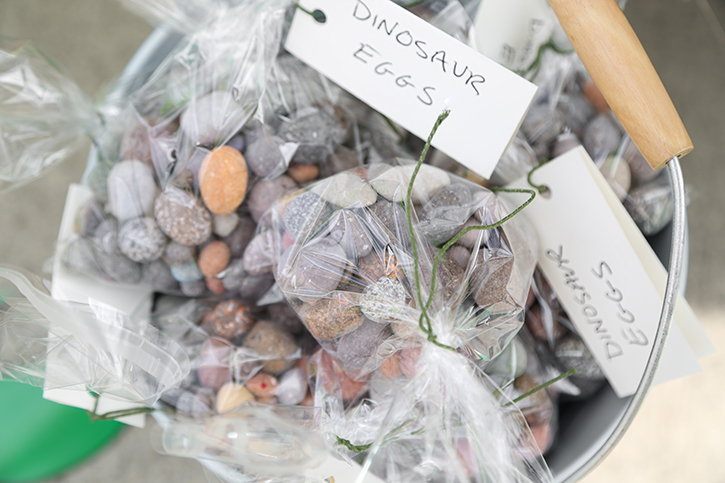 Chocolate rocks make a sweet prehistoric treat labeled as Dinosaur Eggs. Place them in a galvanized 'excavation' bucket.
I hope you've enjoyed our first foray into Trunk or Treat design! You simply MUST go see all the cool Trunk or Treat ideas complied on HGTV.com. The link will take you to a gallery of 19 creative ideas that are sure to impress! We really enjoyed the entire planning process and hope to share more trunk or treat inspiration here in the future.