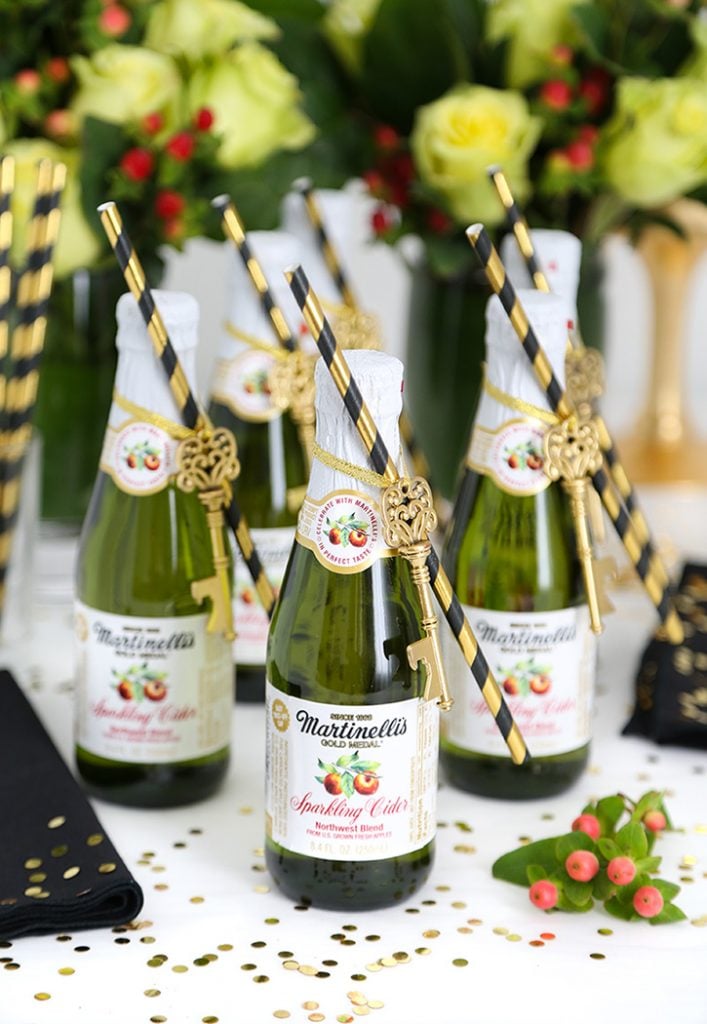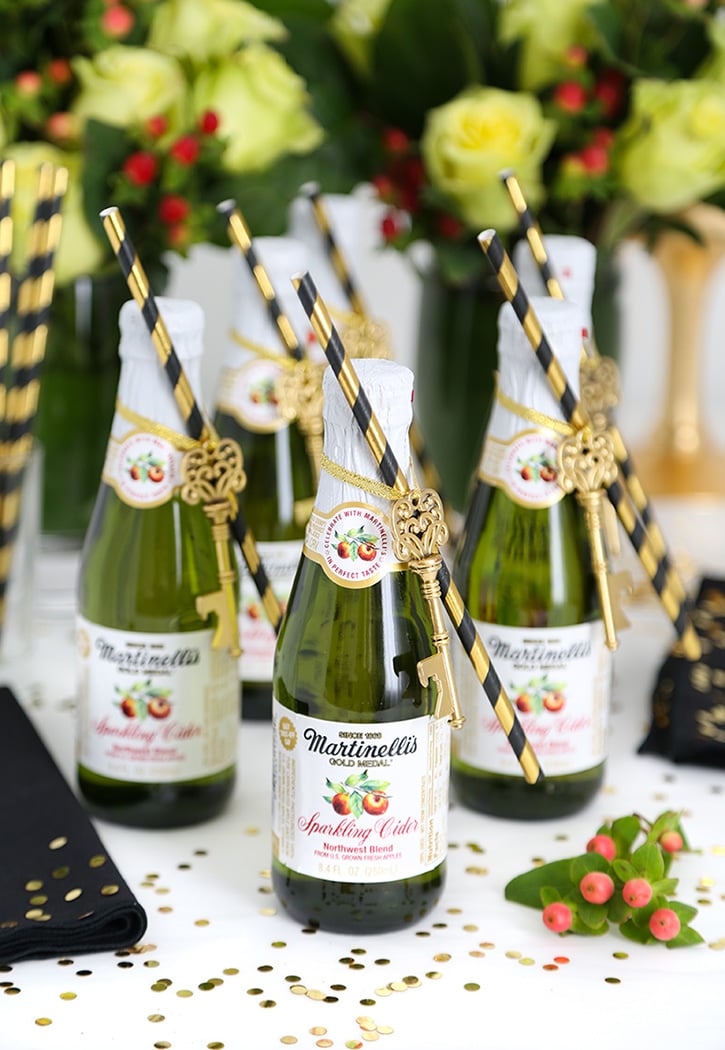 These sparkling sip-able wedding favors allow guests to pop the tops with the attached reusable bottle openers. Each favor costs less than $1.50 using our resources, which is a boon to budget brides and party planners with large guest lists!
If you're planning to be a spring bride, then wedding season is fast-approaching! Years ago when I was planning my own wedding, I was a DIY bride on a tight budget and timeline. I wish I'd thought of these beverage favors then, because not only are they thrifty but they would have been beautiful and refreshing for our outdoor garden wedding.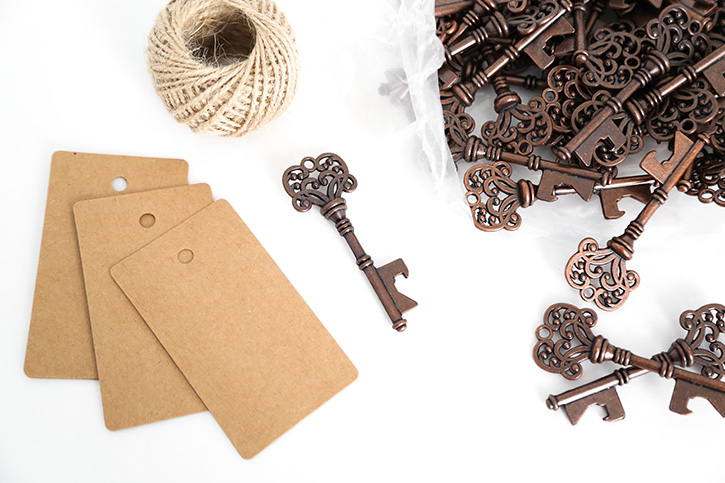 I first spotted these pretty key-shaped bottle openers on Amazon. A set of 50 keys is just $13.99, and they come with 50 kraft card tags and a ball of twine. I didn't use these for our favors, but I like them! It would be super easy to find a 'Thank You' rubber stamp to add a message to the tags.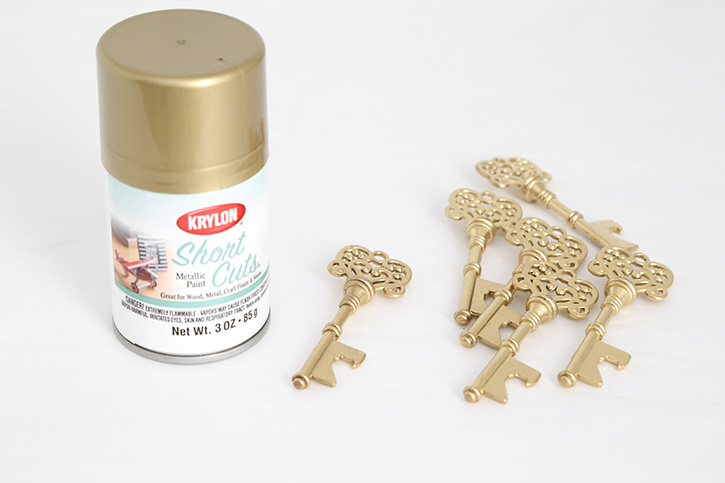 I changed the color of the keys with spray paint to match the cute bottled beverages I picked up (more on that later). An easy way to reduce the mess of spray painting is to place the keys inside a large cardboard box. Take them outside on a pretty day and spray them evenly to coat. Let dry, flip, and then spray again. It takes just minutes for the paint to dry. You could also pay about 9 more dollars for gold keys from the manufacturer, but a small bottle of Krylon metallic gold costs only $2.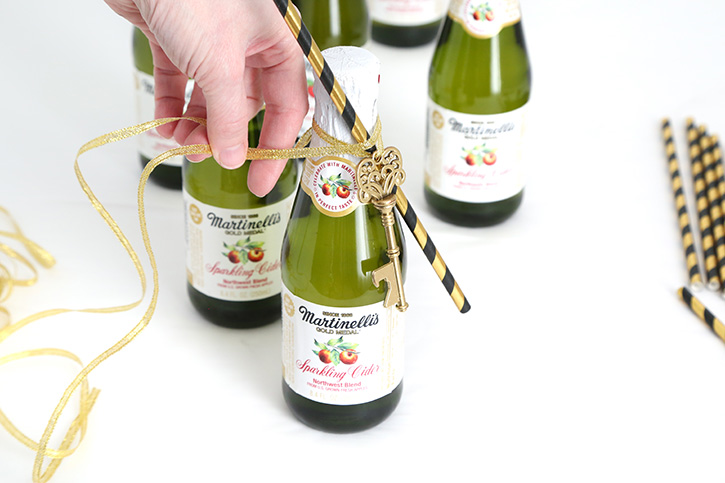 If you live in the US, chances are you've heard of Dollar Tree. Currently these stores sell mini Martinelli's Sparkling Cider bottles (8.4 oz.) for $1 each. I love how they look like mini champagne bottles, and they are so delicious and refreshing. Elsewhere you'll find these for about $26 per case of 12 – which isn't terrible, but will raise the cost per favor by almost double.
If sparkling cider isn't your thing, I'd say there are other cute mini specialty sodas that you could source for around $1.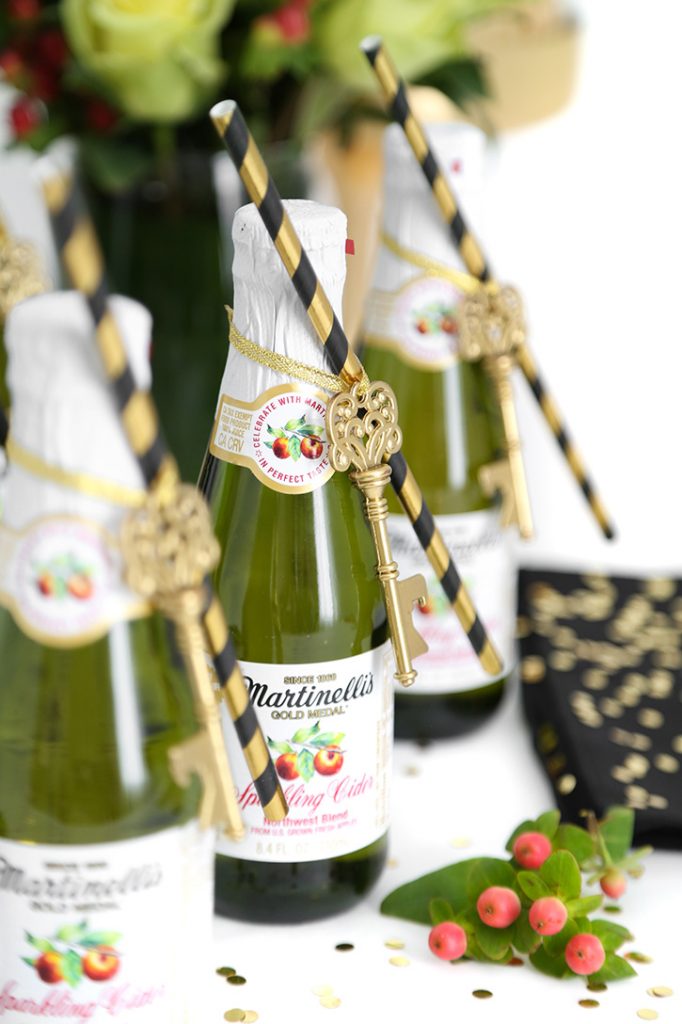 The bottles could be personalized by covering the label with a printed one, but I really love the fonts and fruit botanical artwork just as they are. Striped gold and black paper straws are inexpensive and give the favors a more formal appearance.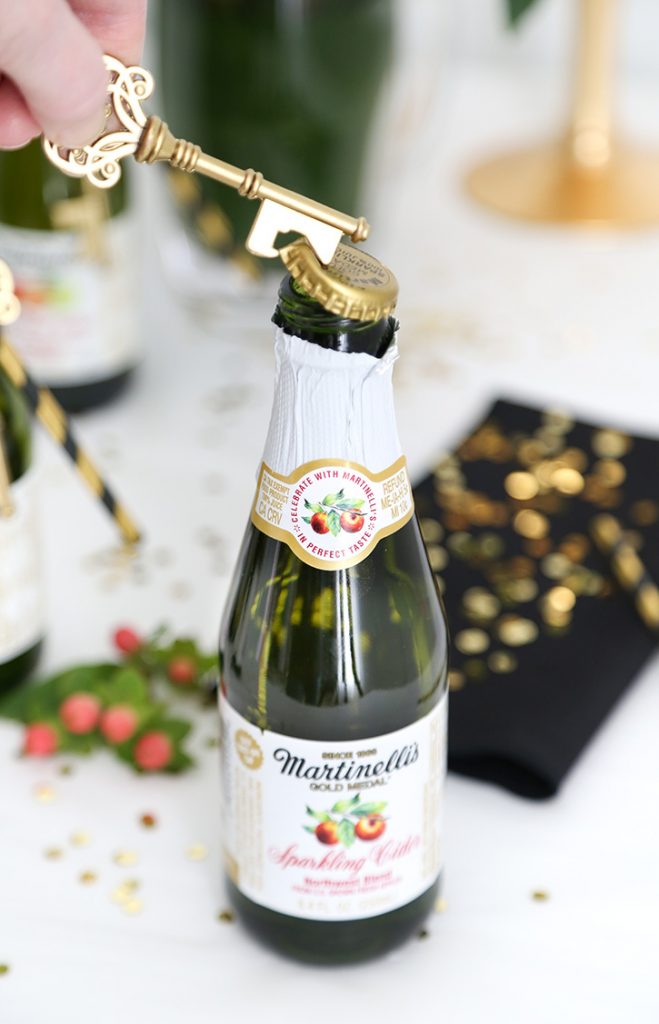 The cute key-shaped bottle opener can be kept as a wedding souvenier long after the beverage has been enjoyed!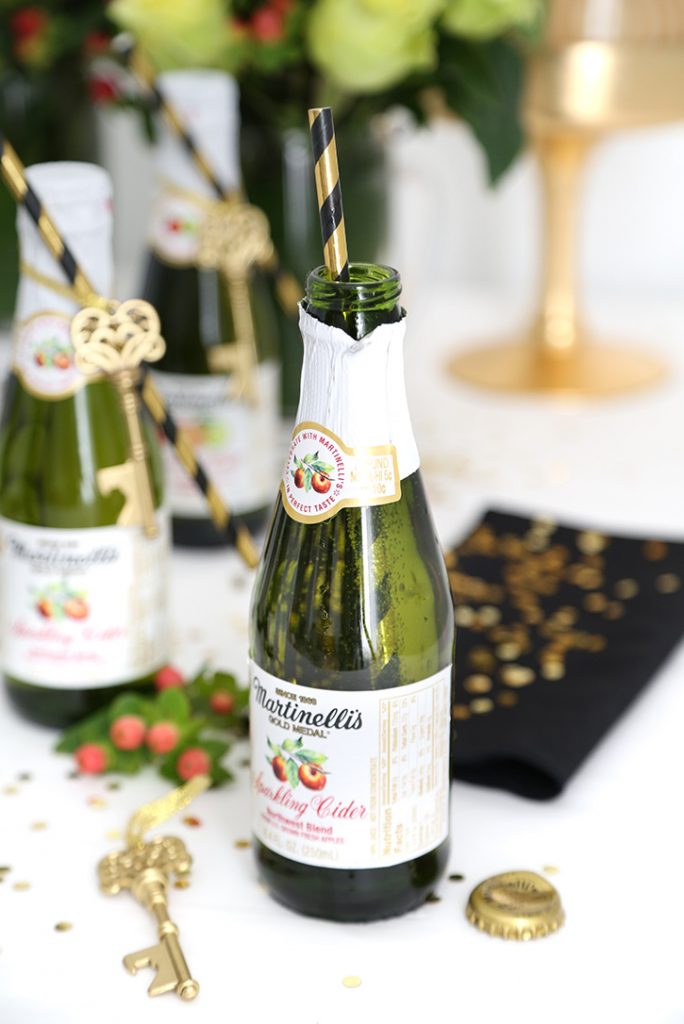 Following you'll find our break down of cost and links to resources (prices are accurate as of 1/2019). Since the keys come in quantities of 50, we're tallying for 50 guests.
Gold spray paint 2.00
= 74.18 (1.48 per favor)
I already had some gold organza ribbon on hand ($2 from a craft store), so I used that to tie the keys to the bottle. You could also use the twine that is included with the keys for the most cost-effective option.