Personalize your big day in a sustainable way! Use these 10 green alternatives for wedding decor and favors.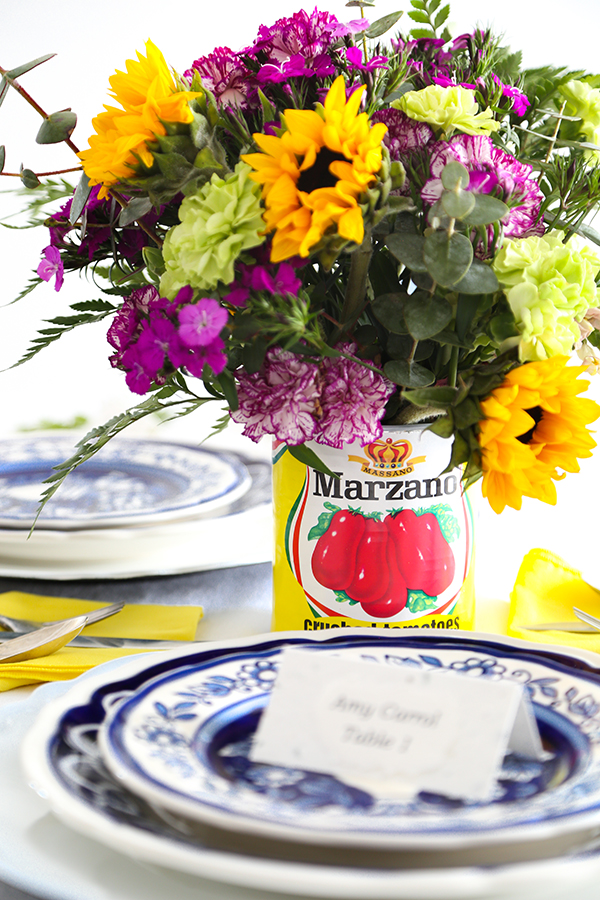 Hello, friends! It's been a while since we last posted. We took an unexpected break from blogging crafts since our world changed in March, but now we're back and ready to get crafty!
Quarantine sure has changed a lot of things, especially the way we celebrate. Gatherings are smaller, and couples are opting for more intimate ceremonies and receptions with less people. Here we've put together a few DIY wedding ideas that require very little shopping, or are easy to procure safely, and can really make your day special. Not to mention they are budget-friendly with an eye towards sustainability!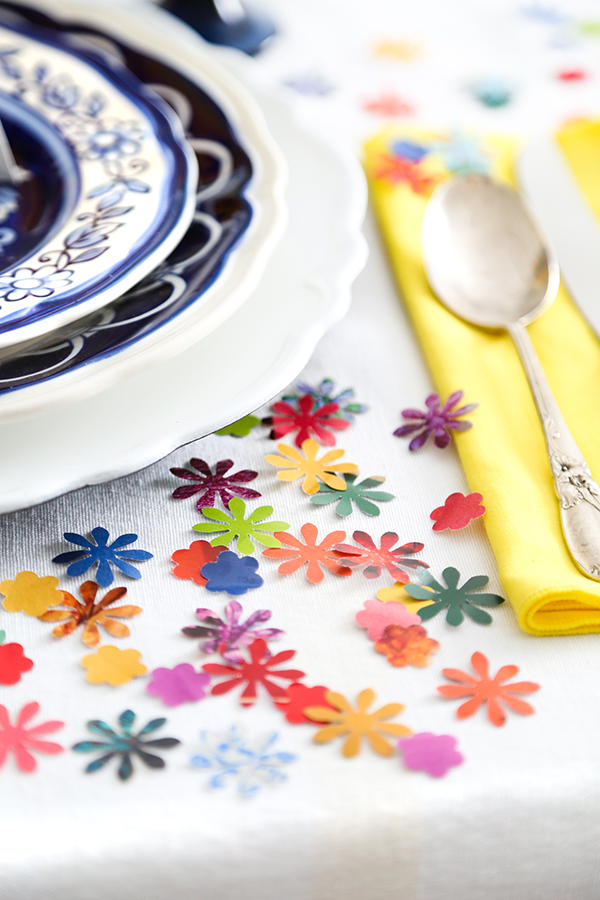 Magazine Table Confetti: Use paper punches (or die cutters) in fun shapes to punch out confetti shapes from magazine pages! You can find these paper punches online and wherever paper craft supplies are sold. They are so easy to use, your flower girl and ring bearer can help create this from magazines from your recycle bin.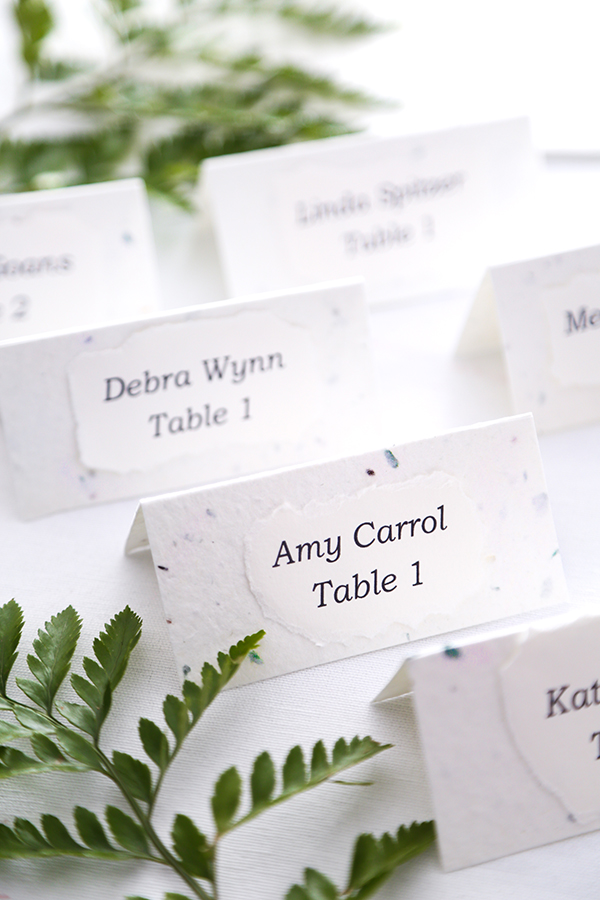 Plantable Place Cards: These place cards work double duty as guest markers and favors. Ink jet-friendly seeded paper is made from 100% recycled fiber that your guests can plant in their garden. This paper is widely available online from Amazon and many Etsy sellers.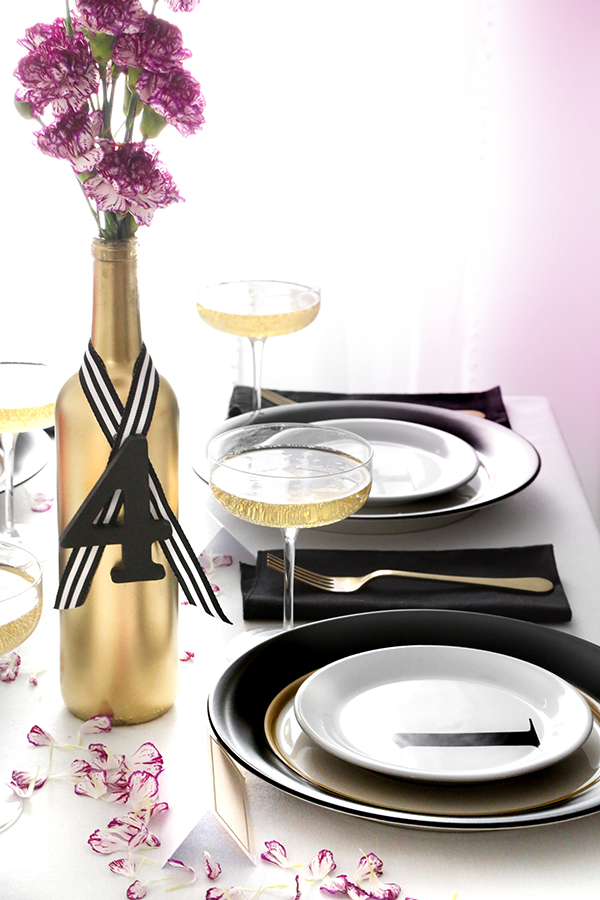 Wine Bottle Table Numbers: Pull wine bottles from your recycling bin to create elegant table number displays for your reception! Clean the bottles and cover with eco-friendly paint in the color of your choice. Stencil table numbers on the bottles, or hang painted chipboard numbers from the necks of the bottles with ribbon. Add a few fresh flowers to them to double as centerpieces.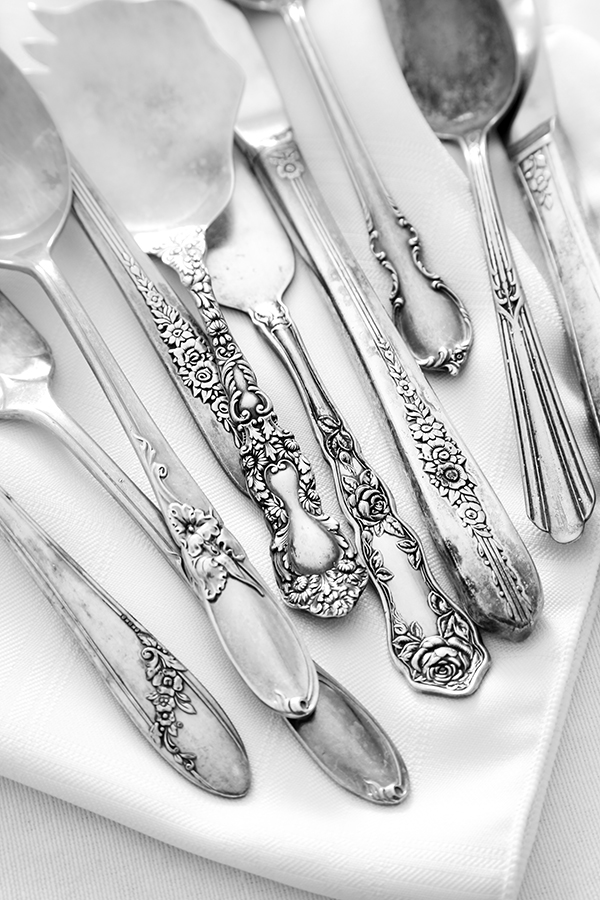 Thrifted Vintage Flatware: An elegant and trendy alternative to single use plastic at your reception is mismatched vintage flatware. They really add an heirloom quality to place settings. Pieces can be thrifted or combined from your personal collection, or loaned from family and friends.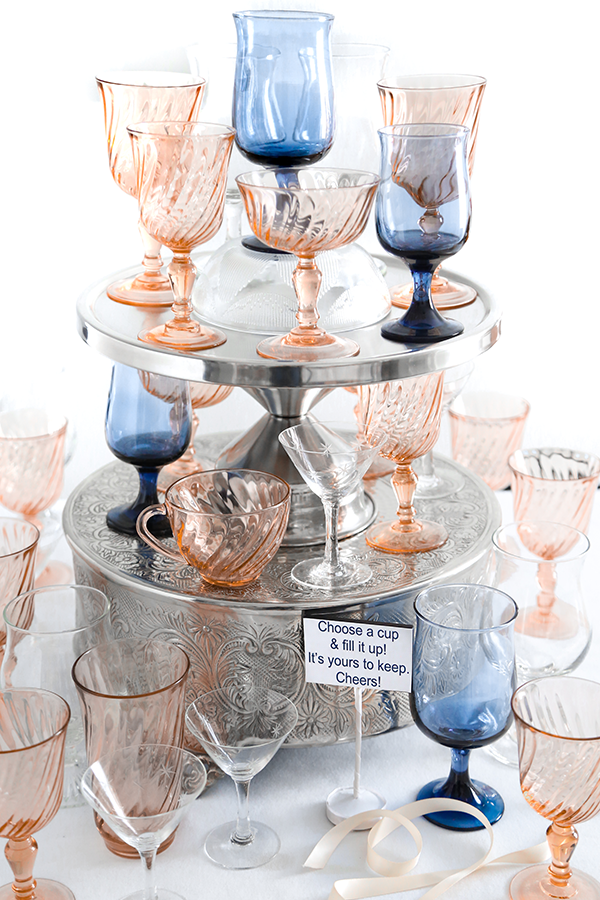 Vintage Glassware Favors: Raid your local thrift store, Etsy, or Ebay for beautiful vintage stemware! Create a mix and match display for guests to choose a glass to drink from at the reception, and make a sign to let them know they can take their glass home as a favor.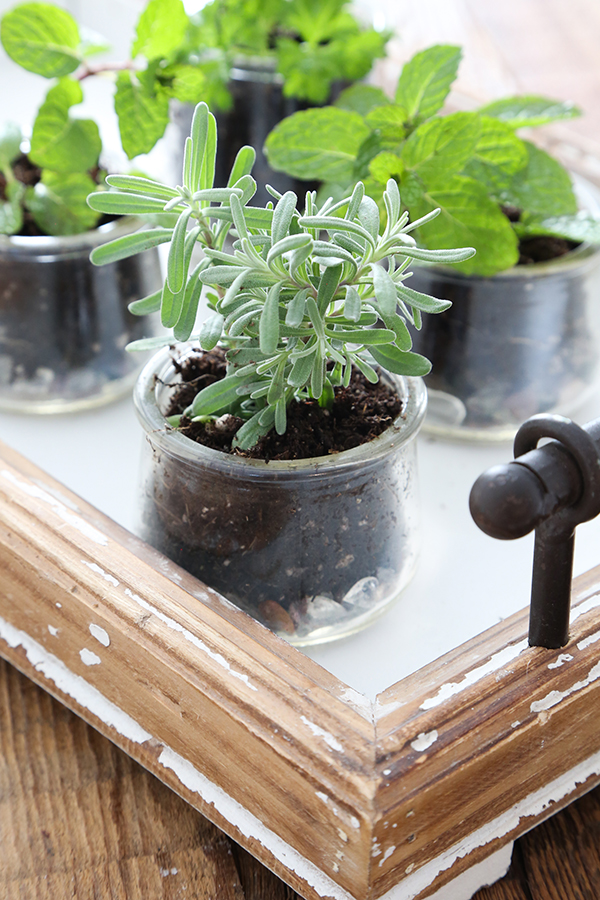 Yogurt Jar Seedling Favors: Upcycle pretty glass yogurt jars to hold herb or flower seedlings, for a plantable wedding favor for your guests. Clean and fill each jar with pea gravel and potting soil, and a small seedling from a plant nursery or your own garden.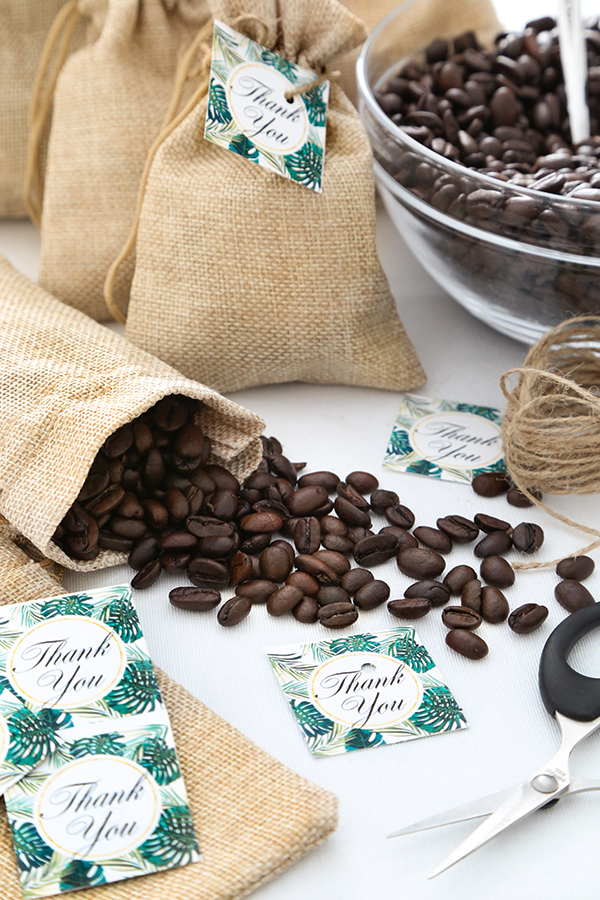 Coffee Bean Bag Favors: Small, reusable burlap bags are easy to find online or at craft stores. They hold the perfect amount of beans for a complimentary pot of java that your guests can make at home after the wedding. Buy enough of your favorite brew to divide up among the bags for each guest, and tie on a thank-you tag.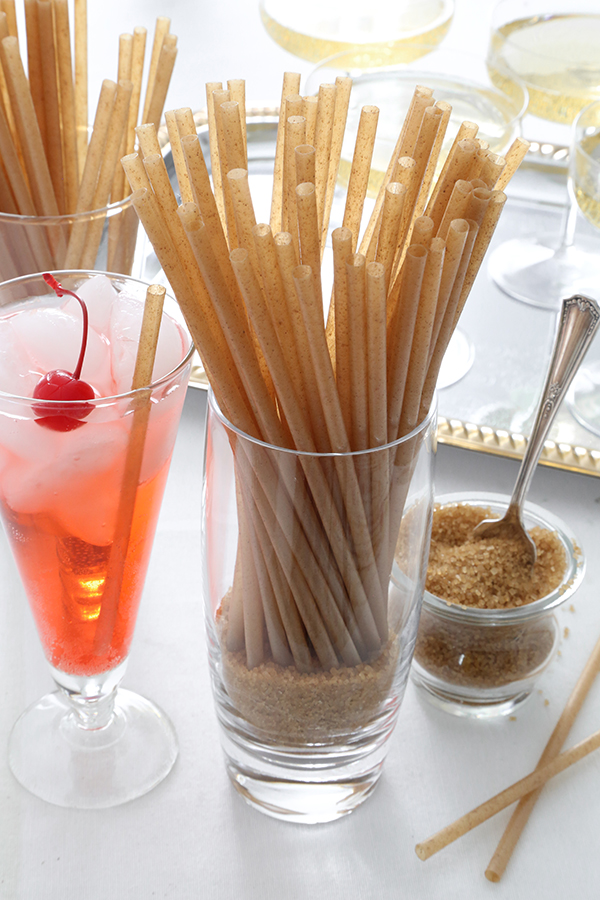 Biodegradable Sugar Cane Straws: If you're serving fancy sodas or umbrella drinks, you may also be on the lookout for cute drinking straws. These sturdy straws are made from sugar cane fibers, which is a great alternative to plastic straws! Find them here.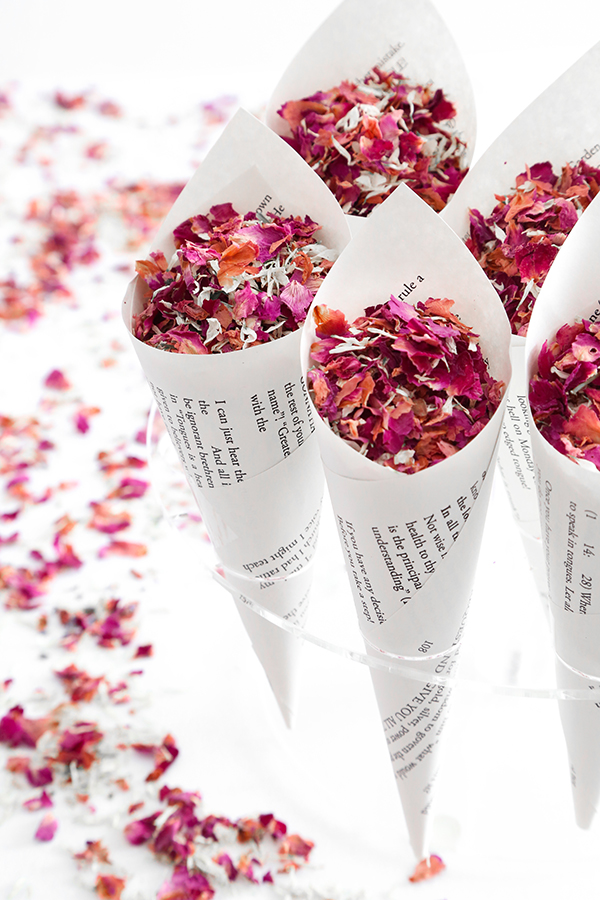 Dried Flower Confetti Cones: Instead of having guests toss rice or paper confetti when you make your big exit from the wedding reception, have them toss dried flowers! Fold and tape cones from old book pages, and fill with all-natural, biodegradable petals.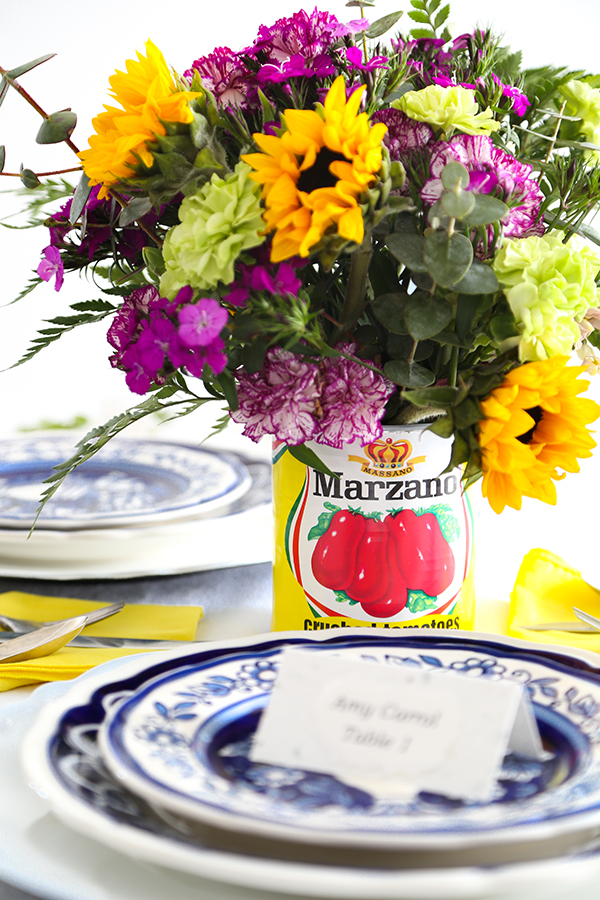 Tin Can Centerpieces: Save or salvage colorful cans to use as rustic vases for your centerpieces. Add colorful DIY arrangements of flowers from your garden or neighborhood florist for a unique touch.
We wish every couple the very best with planning a wedding in 2020, with hopes that your day is extra-special despite these turbulent times. xo