If you're like me, and have a collection of vintage buttons just because you love them, this is a fabulous way to make your favorite ones wearable in a new way!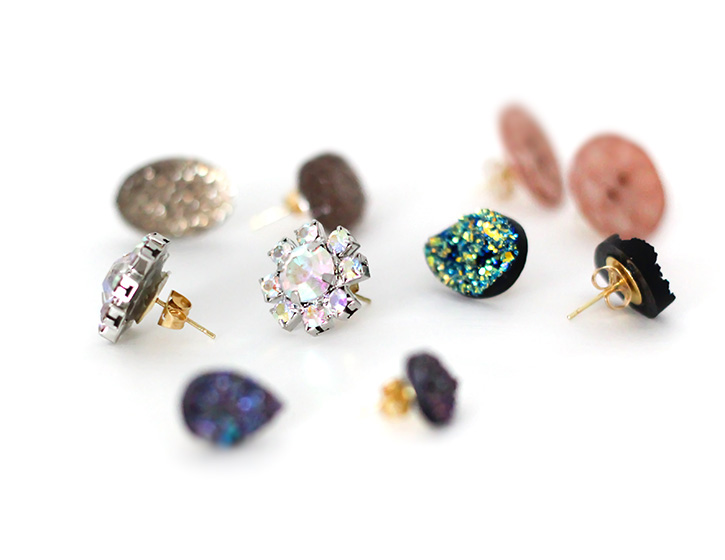 Shop your local craft store for flat pad earring posts with backs. In this tutorial, we're making earrings for pierced ears, but you can easily swap out the posts for clip-on findings.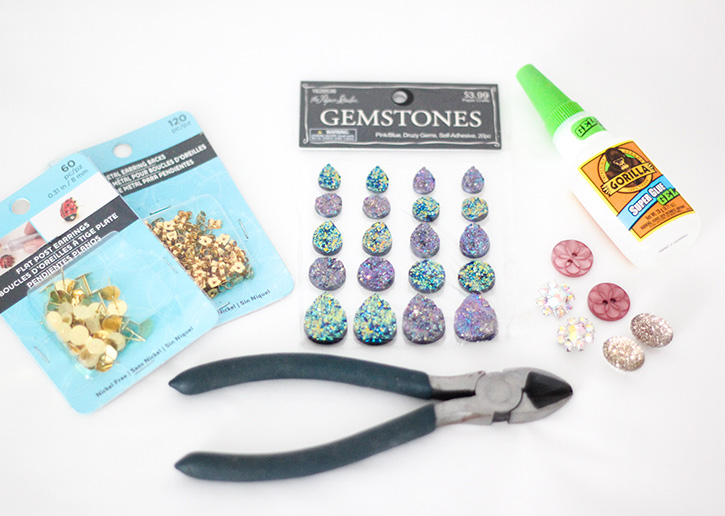 In addition to vintage buttons, we also used druzy gemstone stickers from the scrapbooking department. These were too beautiful to pass up, and the stones came in matching pairs! This is proof that there are many great options to be found in the paper goods section at the craft store.
To get started, gather your jewelry findings, a small diagonal wire cutter, some vintage buttons in sets of two, and some gel superglue.
Some buttons will have loops on the back, and these you can carefully clip off with the wire cutters. Get as close to the back surface of the button as possible. Shake your container of gel super glue well before you remove the cap. Make sure the button is face down, and apply just a dot or two on the back center of the button. Place the flat side of the post earring on the glue.
It's better to use gel super glue for this project because it isn't fluid, which makes it easier to control. It doesn't run all over your project, but it does take a little bit longer to dry. This gives you time to you place the posts on the backs of the buttons more carefully.
Any paper craft findings might have an adhesive backing on them, which might peel right off. In any case, remove all the adhesive backing so that you have a clean surface to glue the post earrings to.
After you glue the earrings onto the buttons, let them set overnight. This gives the glue plenty of time to dry, which is important if you use metal buttons like the vintage rhinestone buttons pictured. The glue takes longer to set firmly on metal surfaces. Celluloid, resin, and wood buttons will set more quickly.
The next day, you can add the backs your new earrings! Some vintage button earrings may be heavier than others, so we recommend using clutch earring backs to help hold them upright on the ear.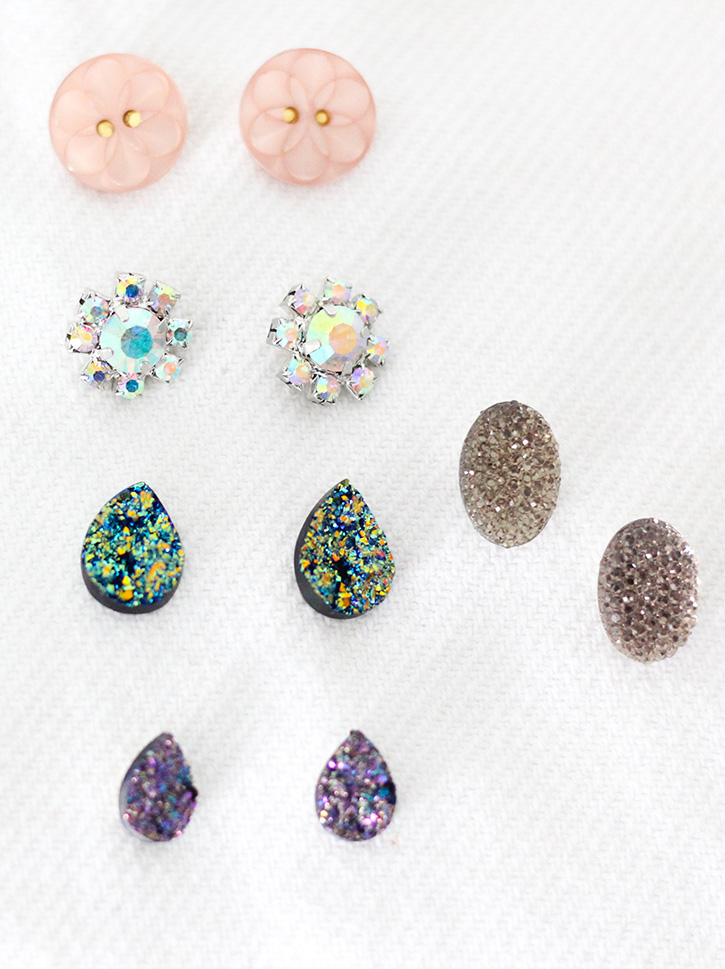 Now you have a whole treasure trove of unique earrings to wear!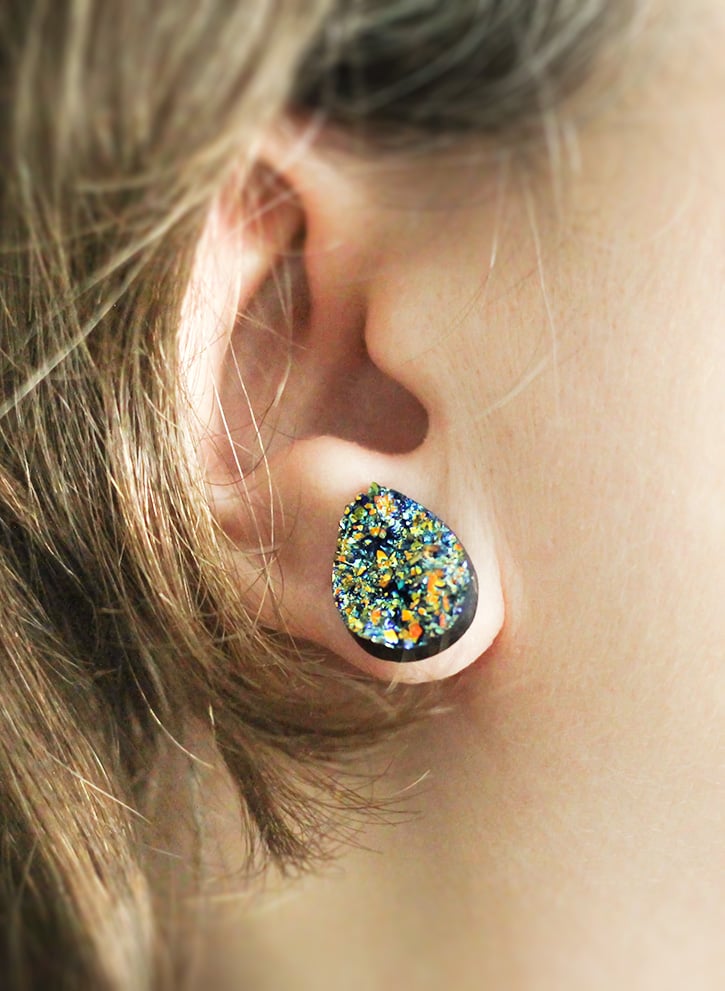 Check your local thrift shops and antique markets for beautiful vintage buttons. There are also vintage-inspired buttons that you can purchase new in craft stores and online.