A skirt from the back of your closet can find new life as a unique boho scarf.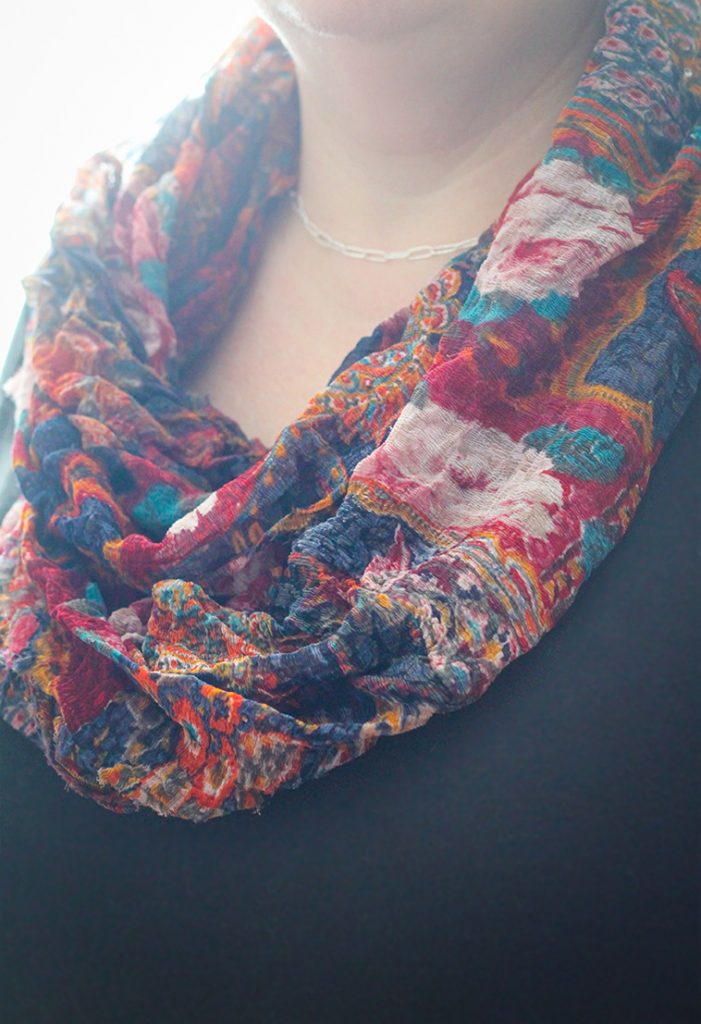 I've held on to this crinkly rayon skirt for some time just because I love the colors and the patterns, even though it was almost too delicate to wear very often. The filmy, somewhat stretchy material turned out to be perfect for a lightweight infinity scarf!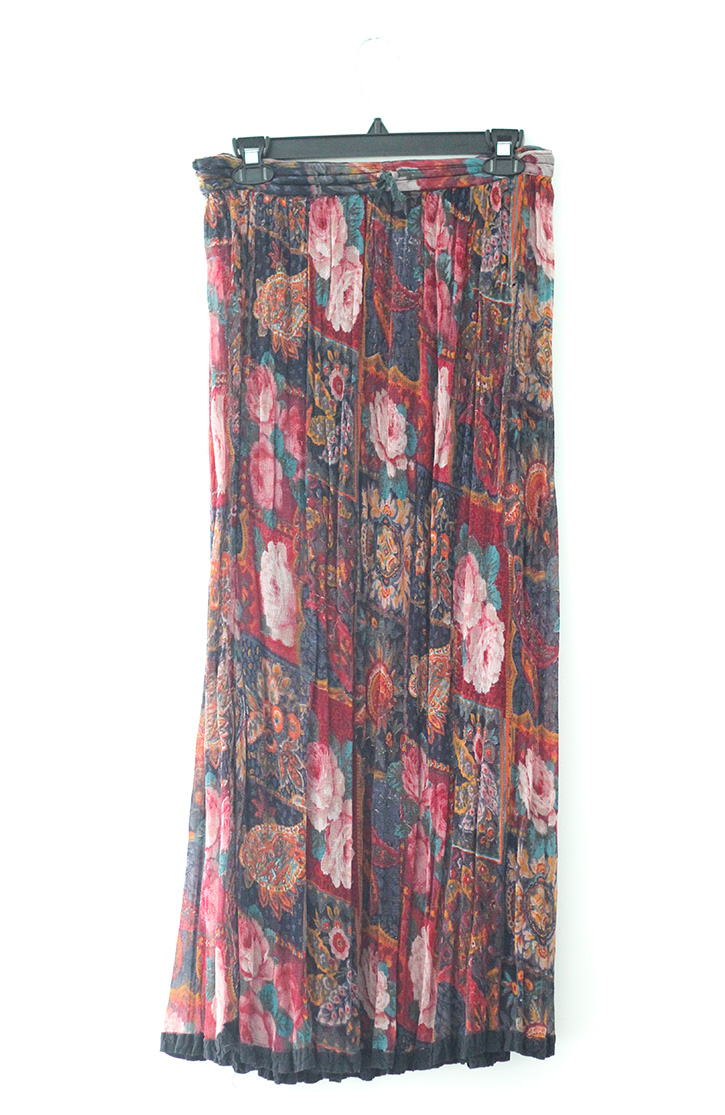 It was easy to convert into a different wearable with a few simple tools. A fabric tape measure, some straight pins and safety pins, a straight edge with some weight (such as a two foot level), a rotary knife, and a good sharp pair of scissors were all that was needed.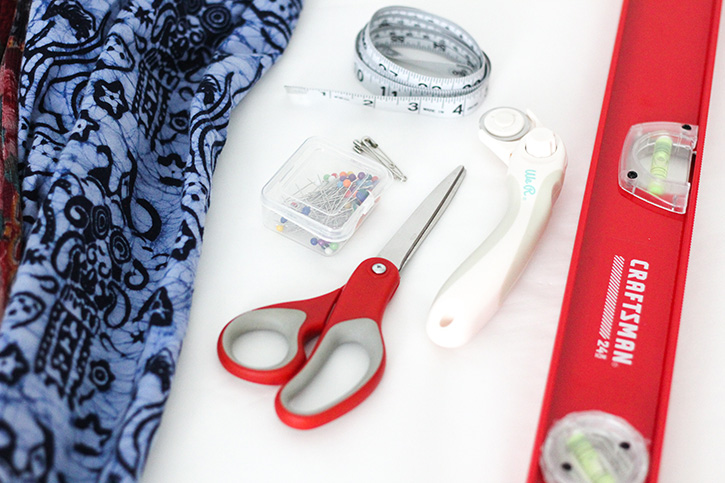 First of all, if the skirt has a lining, you'll want to cut that out and leave the top layer. To make working with the fabric easier, I pinned the front and back layers of the skirt together right next to the waistband, then lay the level down to get a straight edge to trim along. Since the fabric was lightweight, I was able to trim the waistband off using a rotary trimmer. However, scissors will work best if you're working with heavier fabric. I pinned the skirt together again, and trimmed off any uneven places in the fabric to get a cleaner edge.
If there is an edge along the hem of the skirt you don't want to keep, pin the two layers of the skirt together and trim the edge off.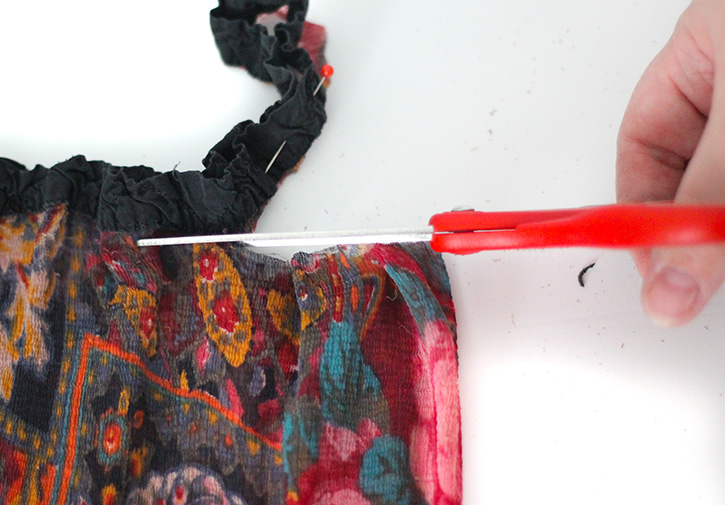 You will basically be trimming off the waistband and possibly the hem so that you have a continuous loop of fabric. You can then hem any raw edges, but it isn't necessary! Leaving them will add an interesting textured edge to the fabric. I recommend washing the fabric before wearing it, to get rid of any loose threads. You can tuck the edges under if you like, then double the loop and voila! You have a new infinity scarf.
I've also kept this fabulous batik printed cotton sarong, even though a mishap with some bleach made it unwearble. I always knew there was enough unaltered fabric to create something else with it!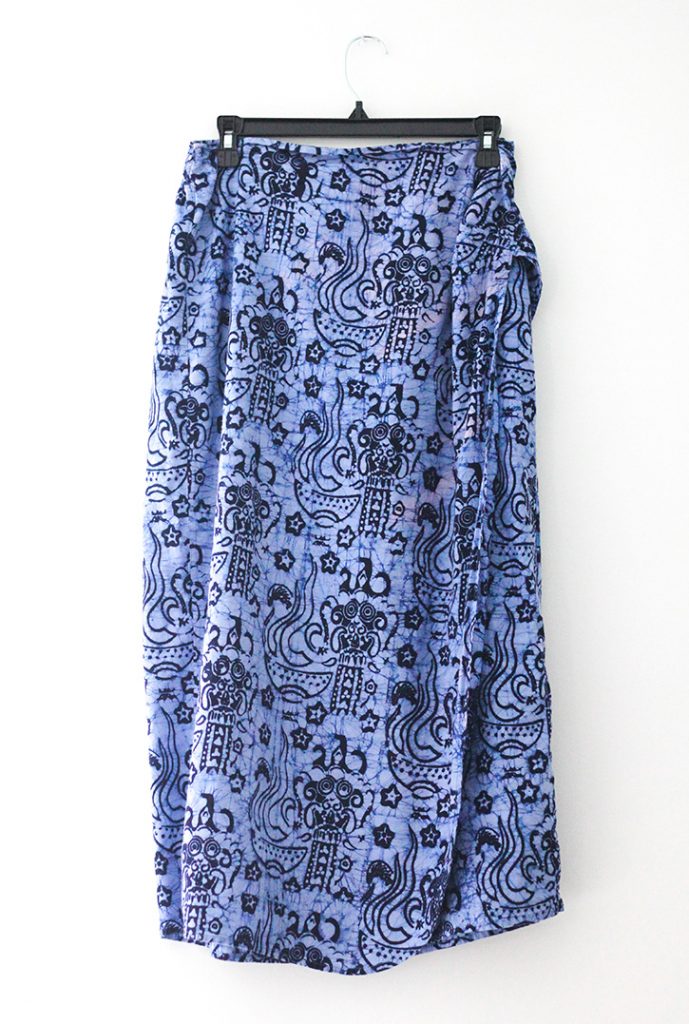 This was one wide strip of fabric, once the waist was unbuttoned. If you have a skirt that is a more conventional shape and stitched together, you can cut or unstitch a side to convert it into a large piece of fabric such as this to use.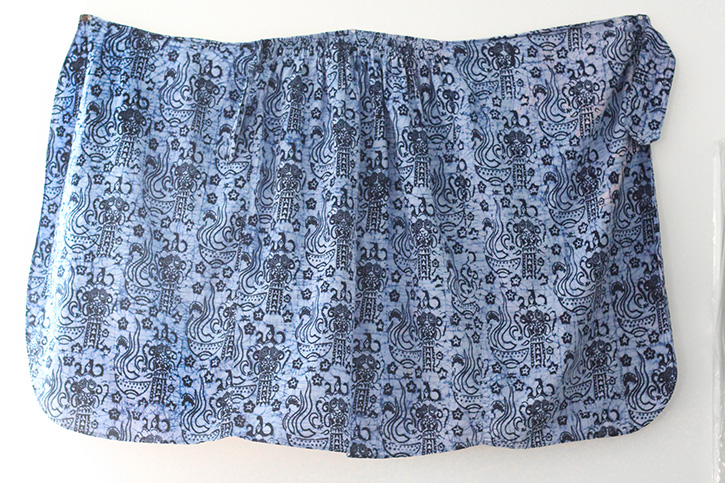 Since this is a heavier fabric, I used the level to trace a straight line using a marker, using this as a guide line to cut across the bottom of the skirt and get a continuous straight edge instead of the uneven hemline.
I turned the fabric upside down, and used the straight edge I had just trimmed off to measure from. I wanted the scarf to have a 16″ width, so I went along the fabric and marked the measurement with a dot. Then I used the level to create another guide line to cut along, connecting those dots so the width would be even. The 16″ measurement I chose was going to eliminate the bleached areas, and make a good width for a scarf.
Really you can make a scarf this way anywhere from at least 5″ to 20″ wide, depending on the weight of the fabric and the look you want. If you have a wider width of fabric to work with, a thinner width for each scarf could make multiple pieces you could give as gifts.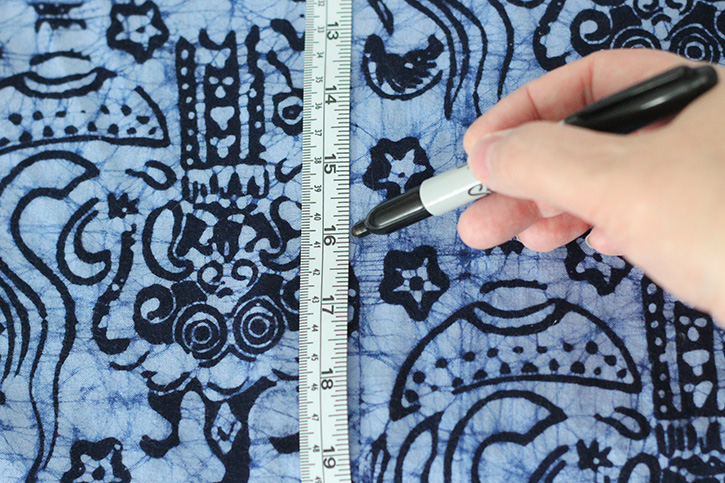 I used the level to make more guide lines to trim off the rounded, hemmed edges left on either end of the fabric. Once the sides were trimmed off, I measured in four inches from each side, and marked off strips 1″ wide with a marker. Then I cut along these guide lines to create a fringe along each end.
I decided to tie each strip of the fringe into knots, adding more interest but keeping the scarf lightweight. You could add wooden beads to the strips, or leave them untied if you like. Once again, wash the scarf before wearing to get rid of any loose, flyaway threads. Leaving raw, unhemmed edges on your fabric can add a textured look, especially with a fabric such as cotton.
So now you will have a unique summer weight scarf to accessorize with, to wear in a lot of different ways.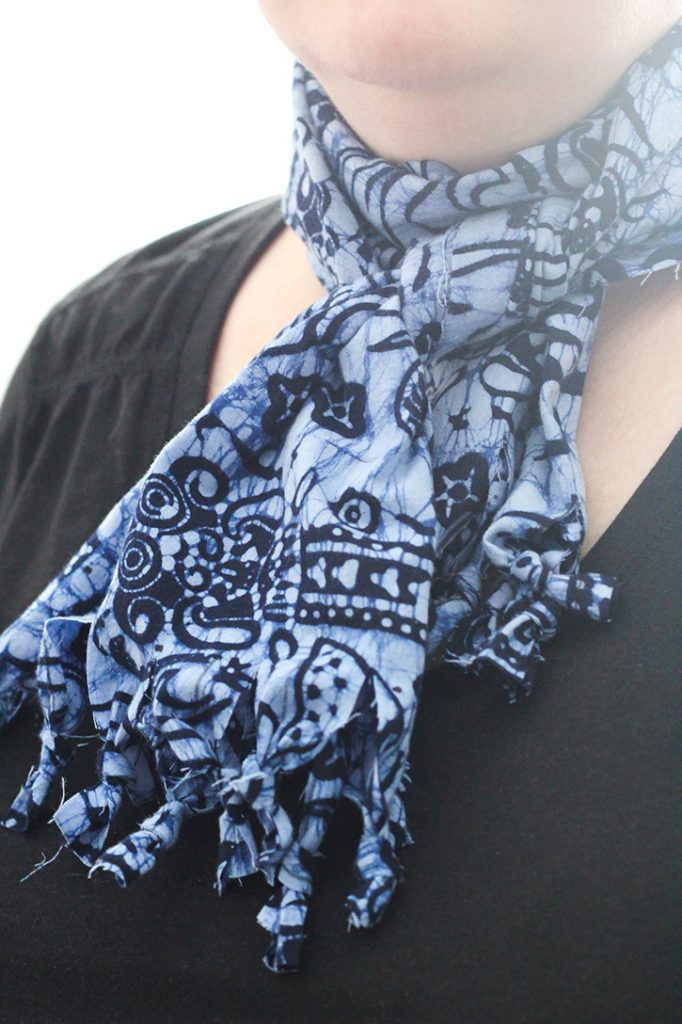 I want to thank our resident style expert Christen Jo for helping me get the best looks for modelling my new scarves!