Add a little greenery to your spring table this year with adorable grass place card holders. Use them to display name tags or even food labels at your next spring soiree!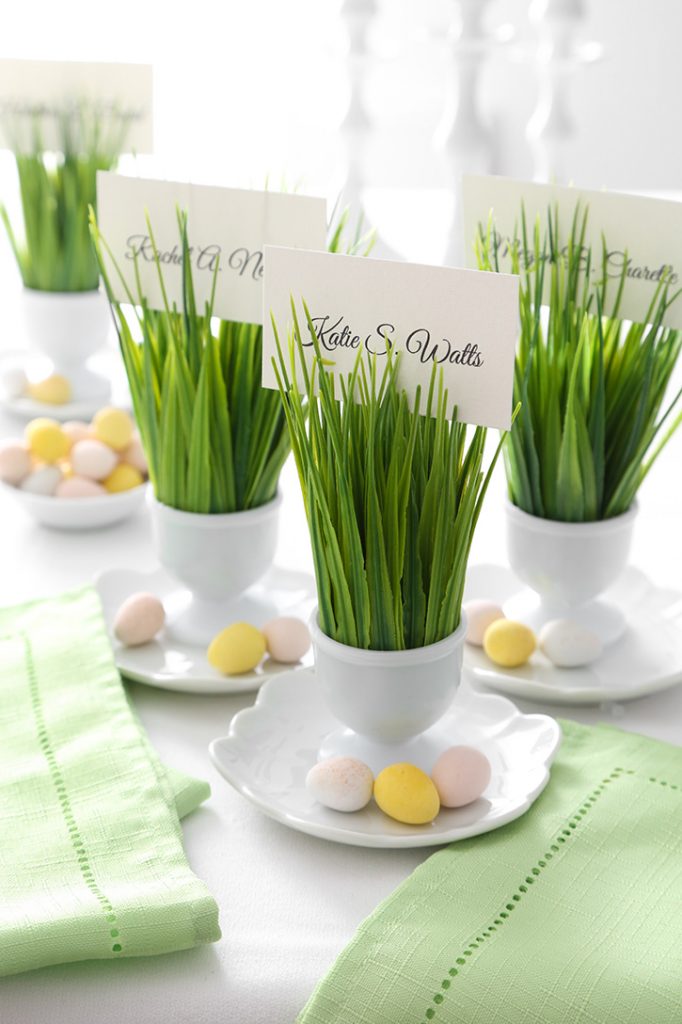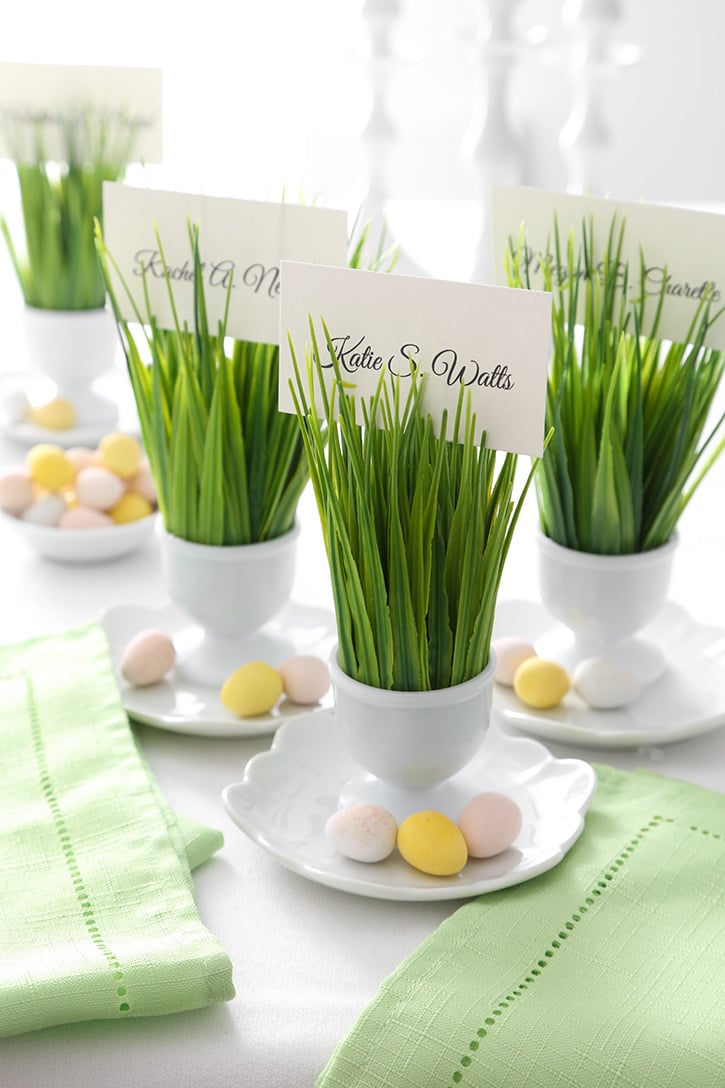 Easter is busy affair at my house. We always serve a huge feast with a big buffet of desserts and all of the family is invited. Each year I look for new ways to make my table festive with a touch of green for spring. This year I decided to make my own place card holders using plastic egg cups and plastic grass, and I love how they turned out! This is such an easy project that anyone can do, and it doesn't take a lot of time or money!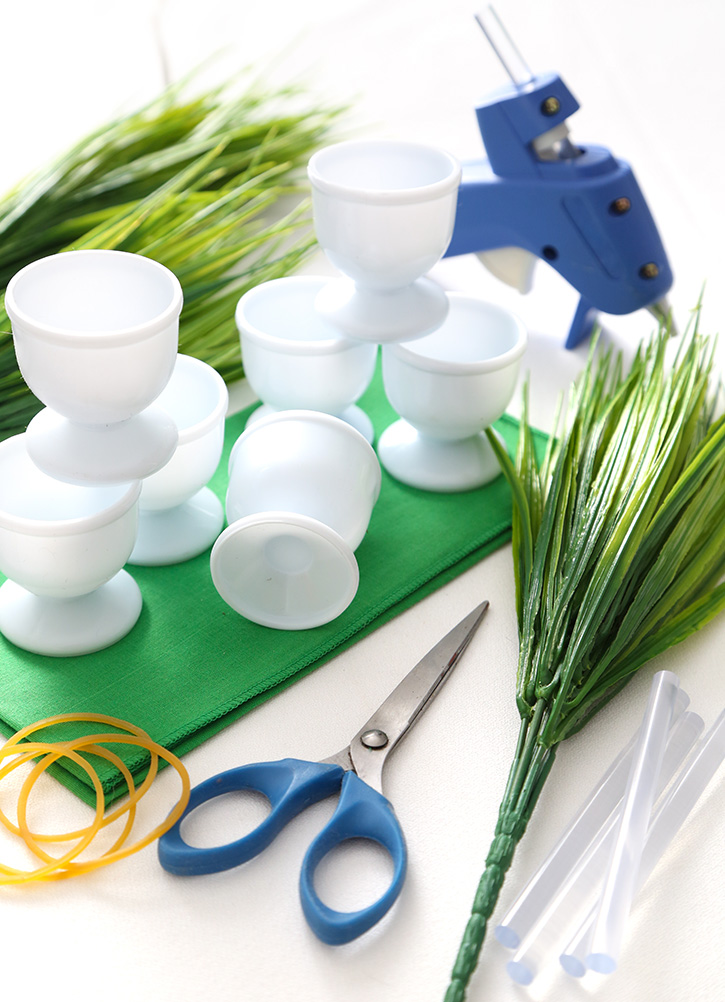 The supplies you need are plastic egg cups (one for each guest), plastic grass stems (one for each cup), rubber bands, a low temp glue gun with plenty of glue sticks, and scissors.
Check your local dollar stores for plastic egg cups. I found 8 for less than $5, but you can also find some similar (but a little more expensive) online. Plastic grass stems can be found at most any craft store and they are often on sale (my rule is to never pay full price for artificial greenery!). I highly suggest buying stems on discount, but if you just can't find what you're looking for, these stems will work perfectly.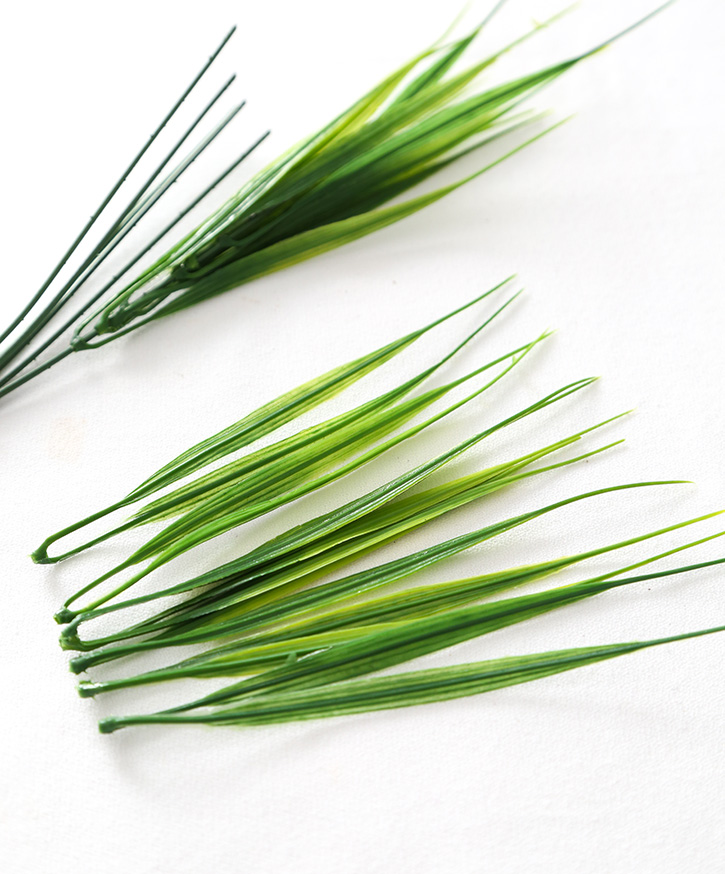 Remove the grass leaves from their stems. You can do this by pulling them off with your fingers. Lay them out so that all of the grass blades are the same height. You'll need about 50 of these double grass blades to fill up your egg cup.
Bind the blades together using a rubber band about half way up.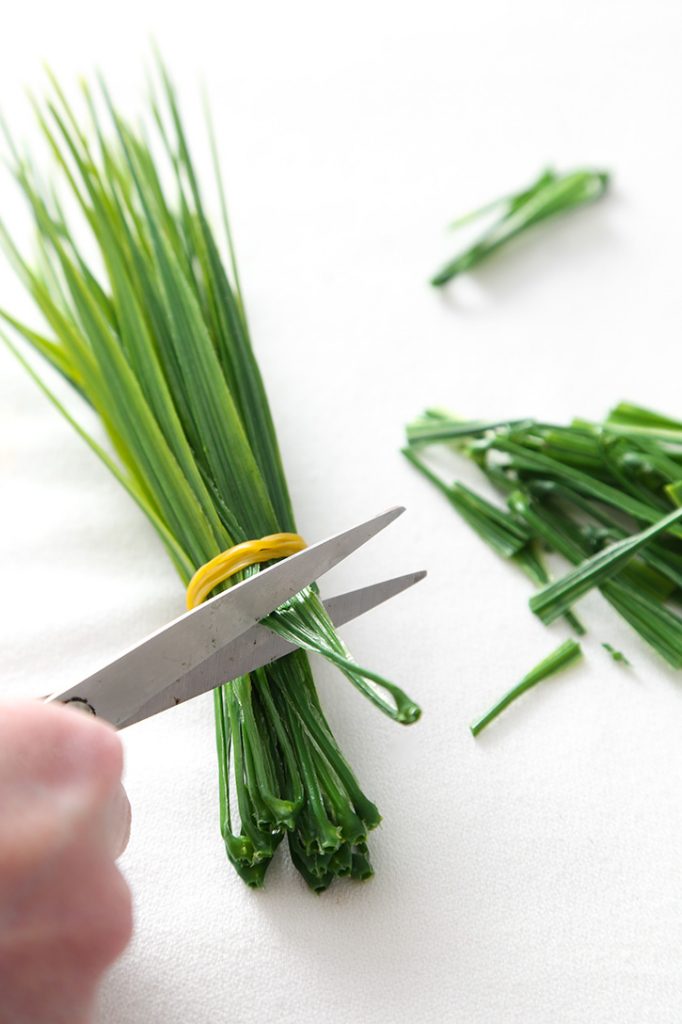 Trim away the ends so that the blade bundle is about 5-6-inches. You can make your grass as tall as you like, but shortening them will create a fuller arrangement.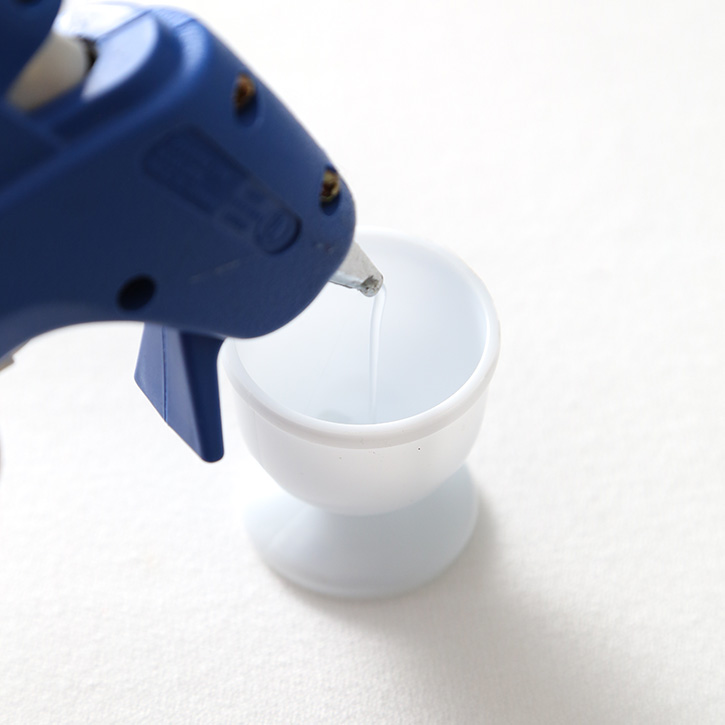 Add glue to one of the plastic egg cups. Apply the glue so that it coats the bottom and 1/3 up the sides of the cup.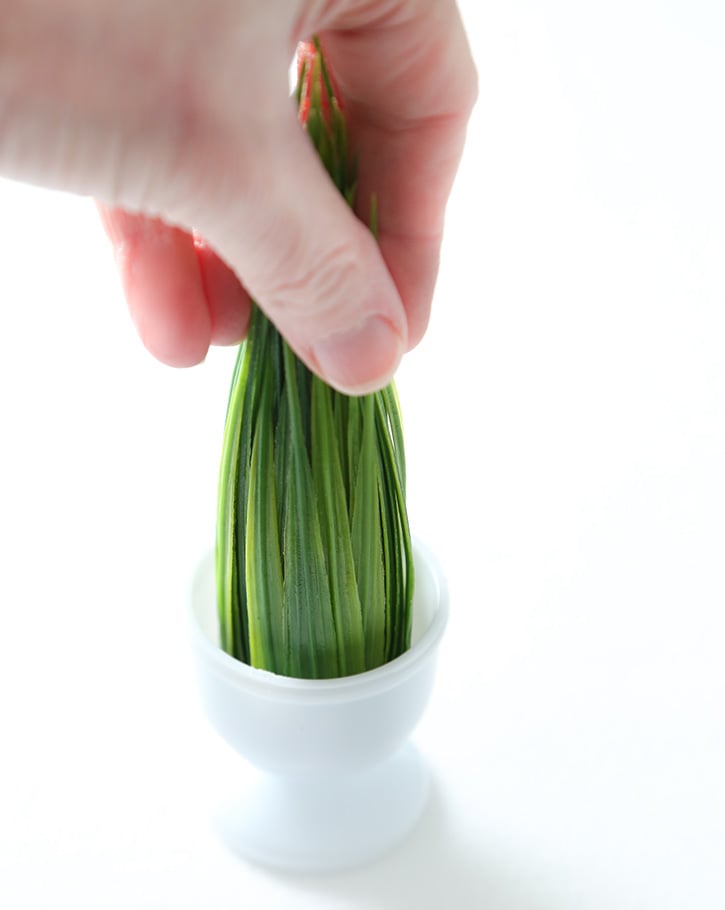 Remove the rubber band on one of the bundles and immediately stick the grass into cup with the hot glue. Give it a 1/2 twist so that the base of the blades are well coated with glue. Fluff the blades briefly and let stand until set. Repeat the entire process with the remaining egg cups and grass bundles.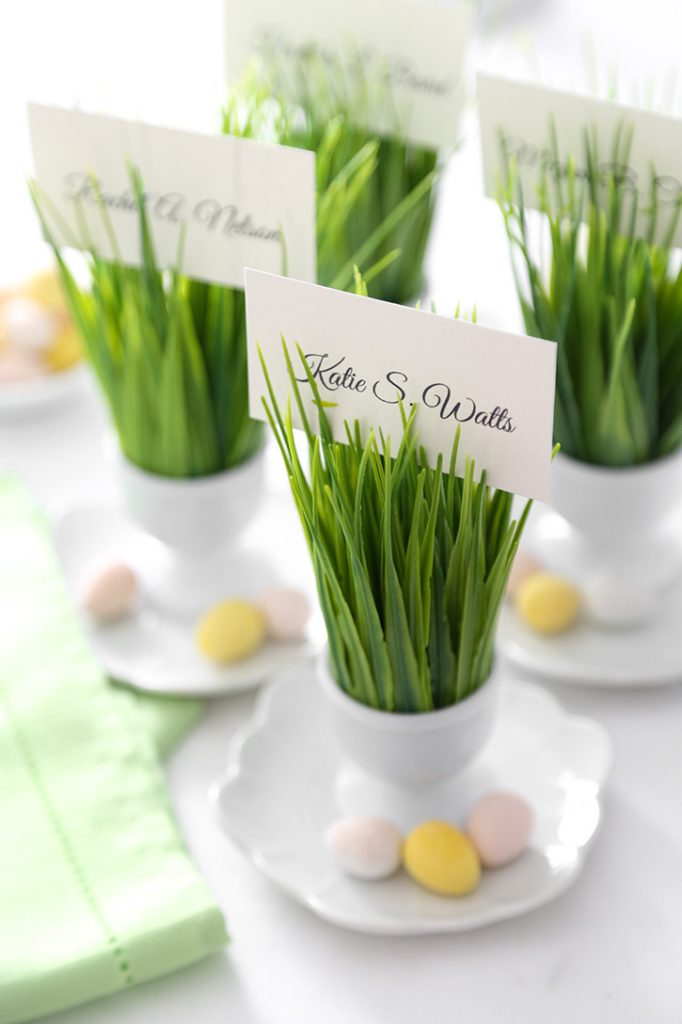 Now you're ready to add place cards! Stand one upright into to tops of each tuft of grass and place the cups at each setting at your table. You can also use these as buffet markers by printing food names onto the place cards and arranging them in front of chafing dishes and platters.
I love how the bright grassy appearance evokes the essence of spring, and I can't wait to use these on my table this year!