There's no better way to find unique Halloween decor than to make it yourself. Create your own creepy-cool Halloween gallery wall using upcycled botanical and anatomy books!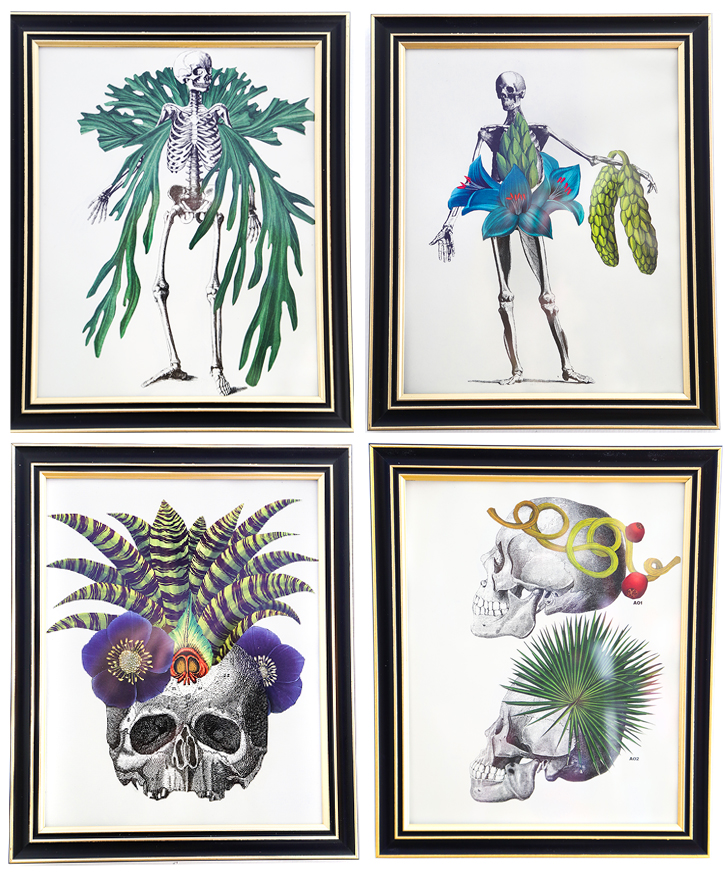 A few months ago I purchased an inexpensive book of vintage skeletons images with the intention of framing them for a spooky Halloween gallery wall. I'd also purchased a bargain book of botanicals just to flip through and enjoy. When I saw the two books stacked together, I realized they were both interesting dissections. The vivid plant images looked so striking against the black and white skeletons, I just had to get the two together – and on the wall!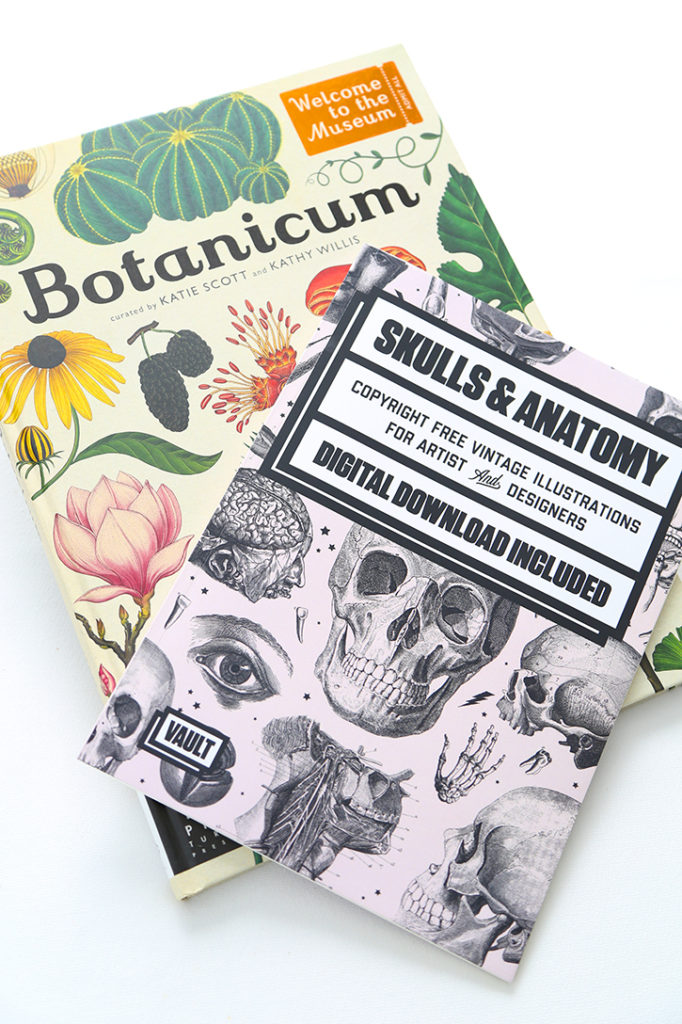 It is not my usual practice to cut apart books for wall art, but I can tell you from a past job as a gallery framer that people do this all the time. Leave your precious books on the shelf and instead look for books to upcycle at thrift stores and bargain bins. You can also use images from wall calendars, which is a great way to keep enjoying them long after the year has expired.
The books I used can be purchased new here and here, but I highly recommend seeking out similar versions in bargain bins or thrift stores.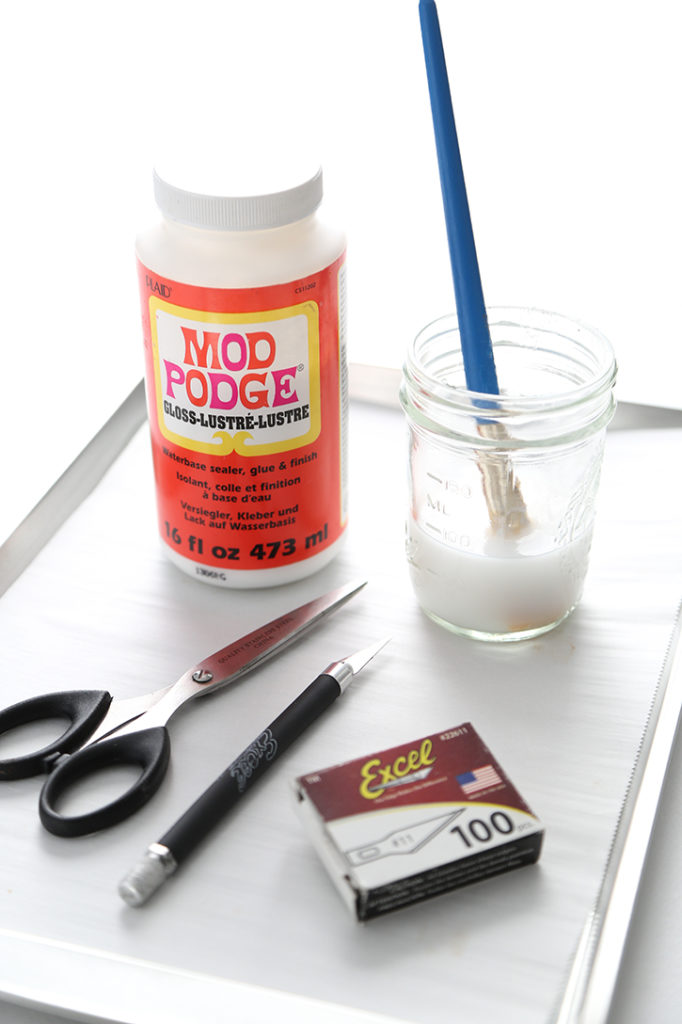 Have ready to hand some scissors, X-acto knife with blade replacements, Mod Podge, an art brush, and a small cup of water for brush-washing. You'll also need six picture frames for a well-varied gallery wall.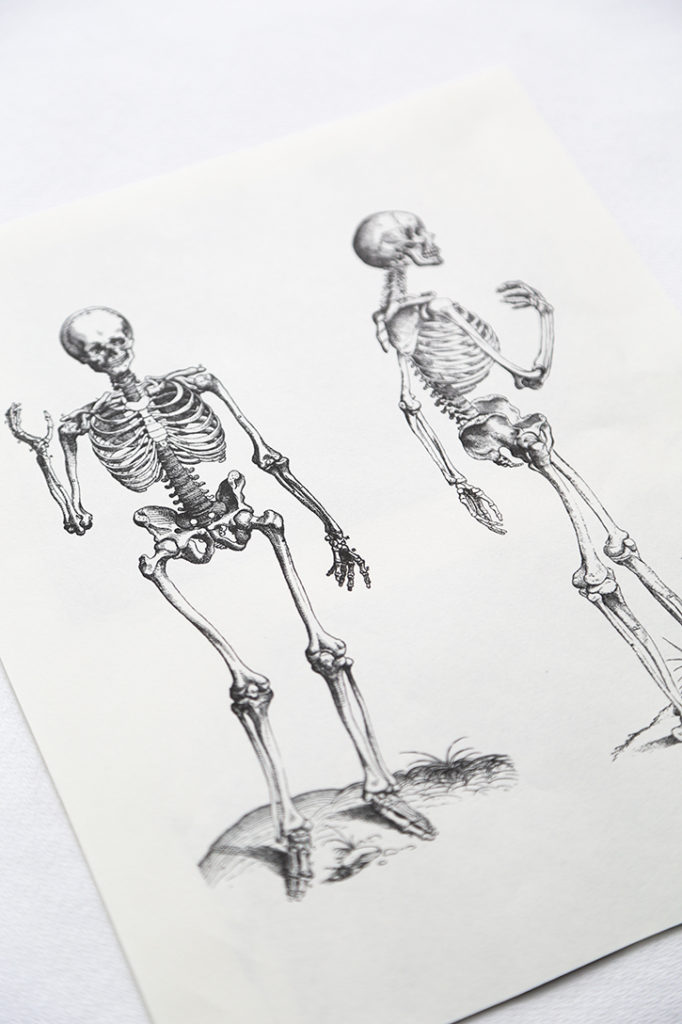 Simple black frames can be found at dollar stores, and I purchased six for this project that measured 8×10 inches ($6 total from Dollar Tree). The skeleton anatomy book has several images that can easily be trimmed to fit the frame size. So, trim six of the skeleton anatomy pages to 8 x 10-inches.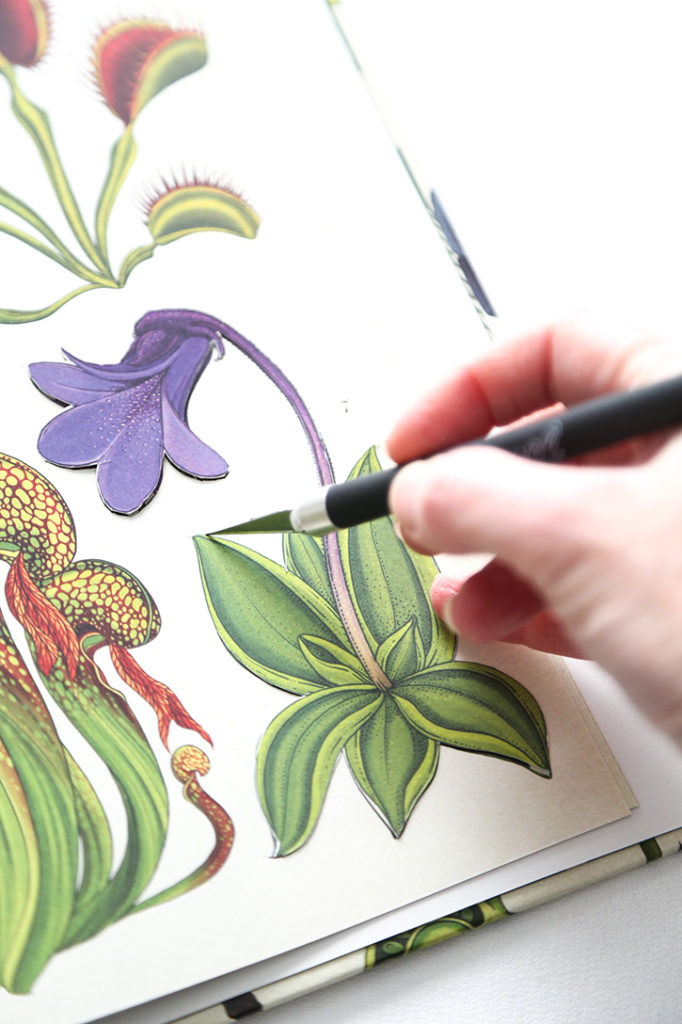 Next, select some botanical images that can creatively mix with the skeleton art, and cut them out using the Xacto knife fitted with a new blade.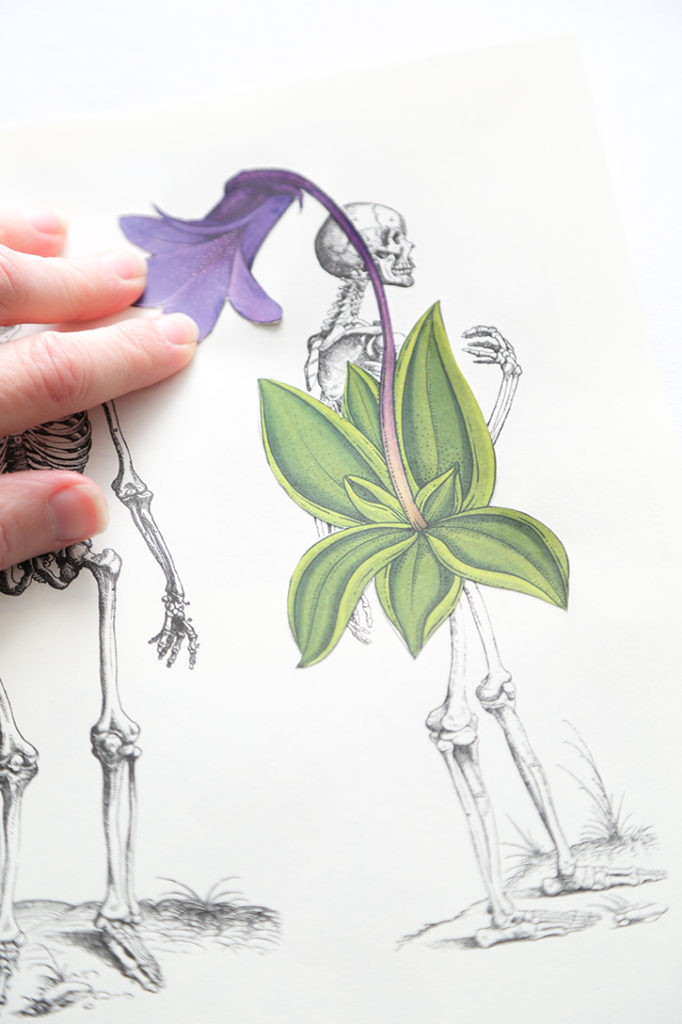 Apply a thin layer of mod podge to the reverse side of the botanical cut-out, and position on top of the skeleton image.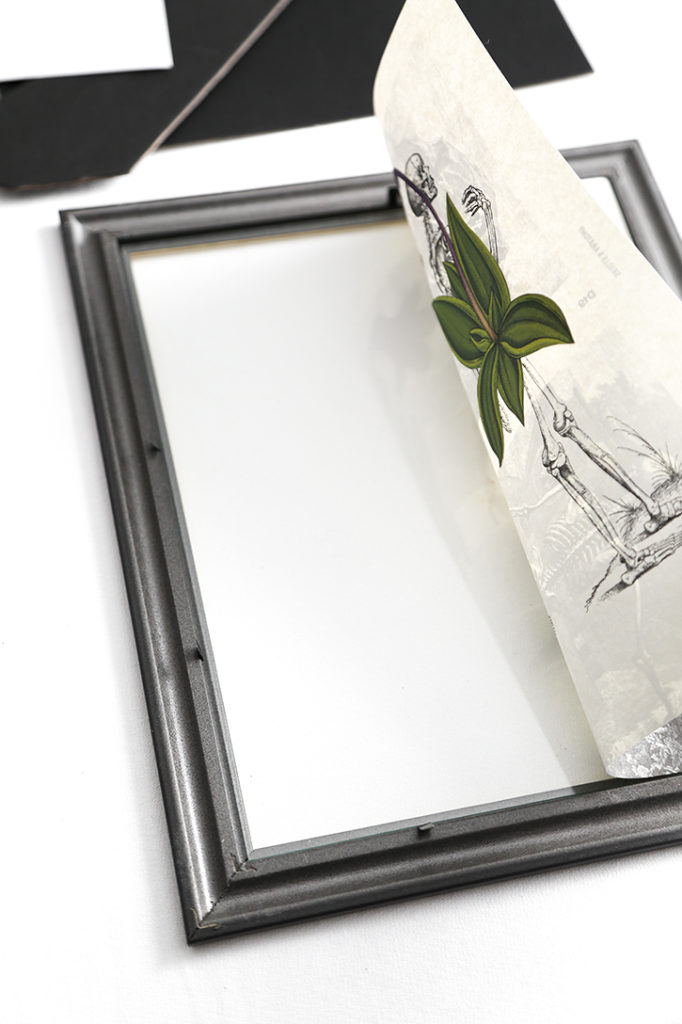 Allow the mod podge to set, about 30 minutes before popping the prints into a frame.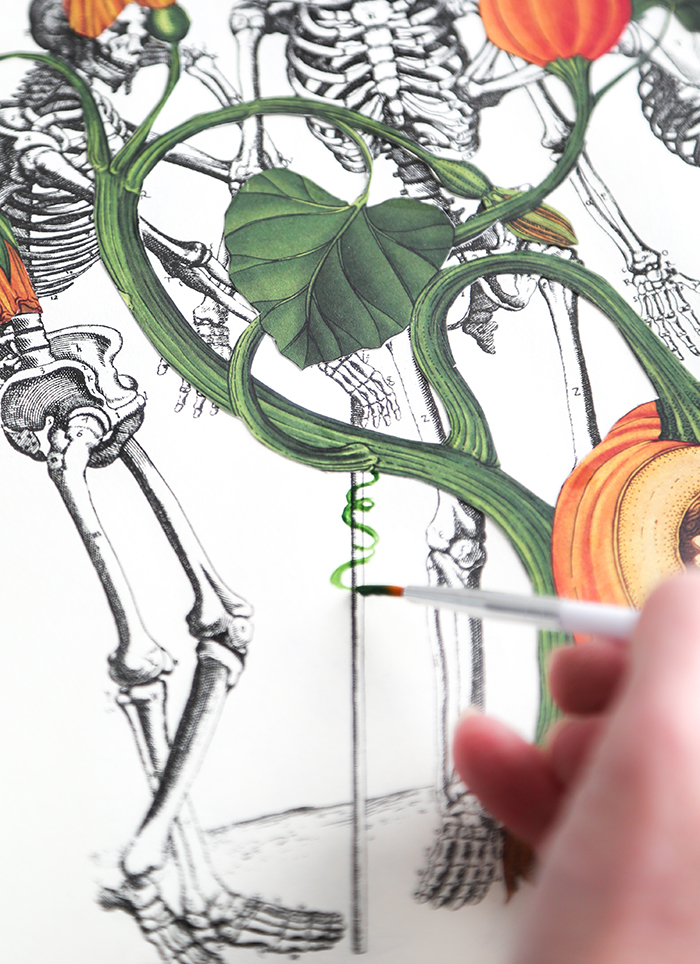 Some of the botanical images had small details such as vines that were too small and thin to cut out, so I added them with green paint and a fine art brush. Feel free to experiment with different art mediums on the collage.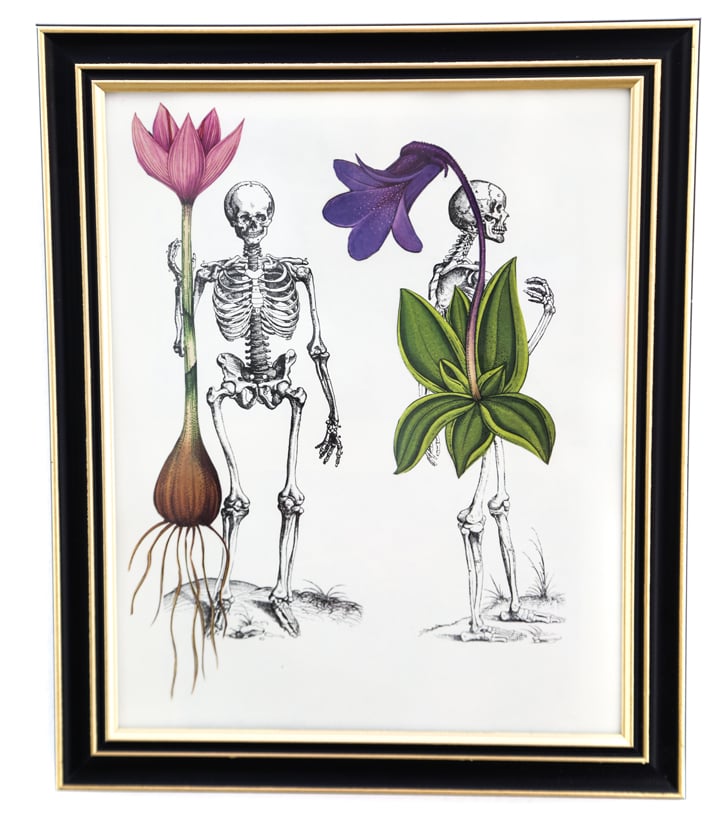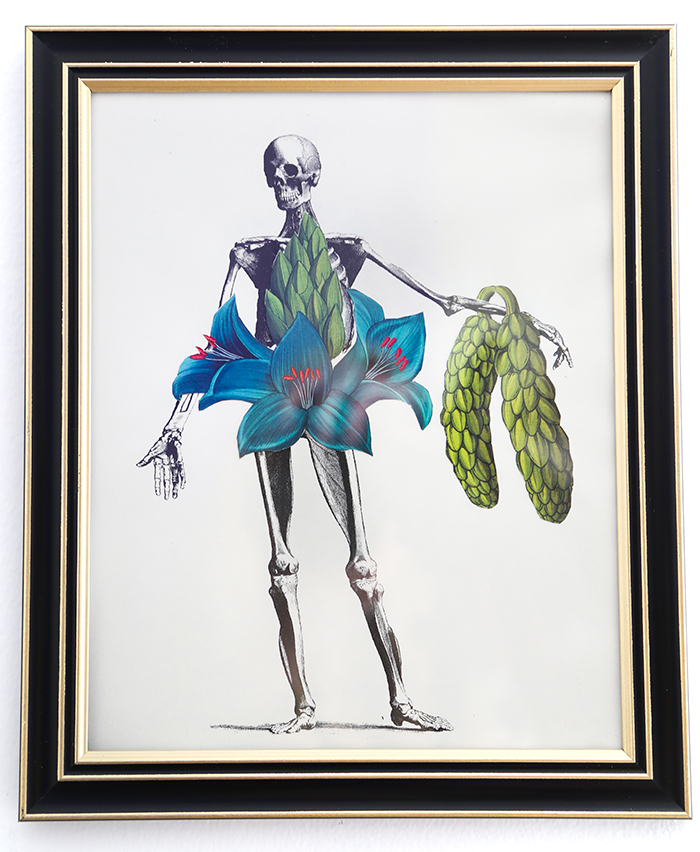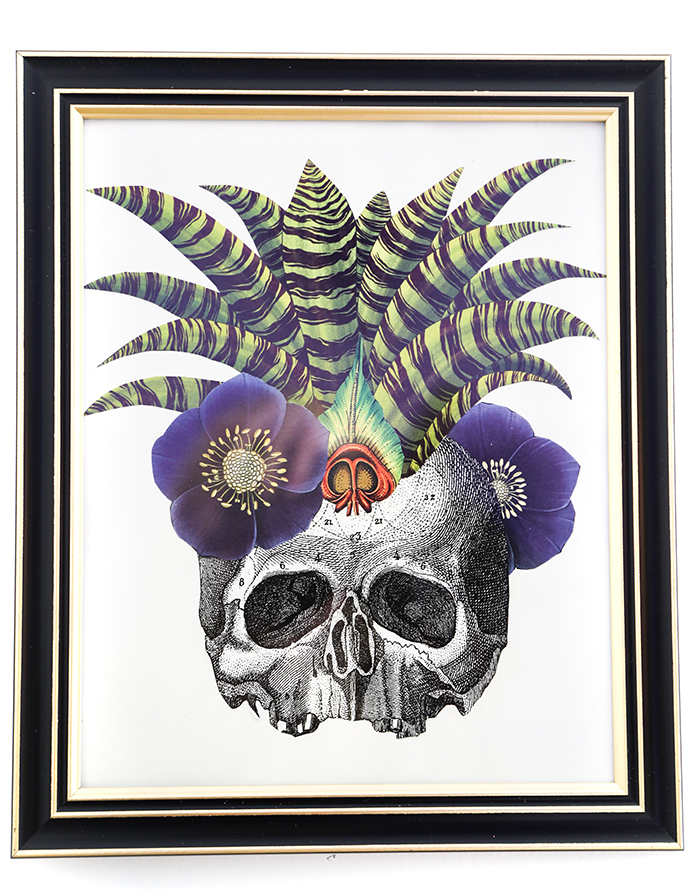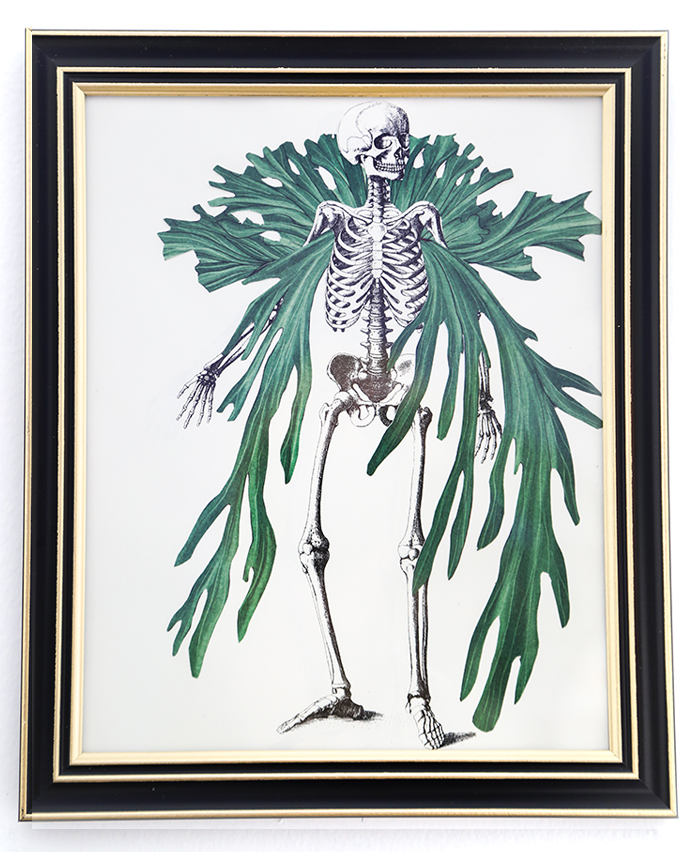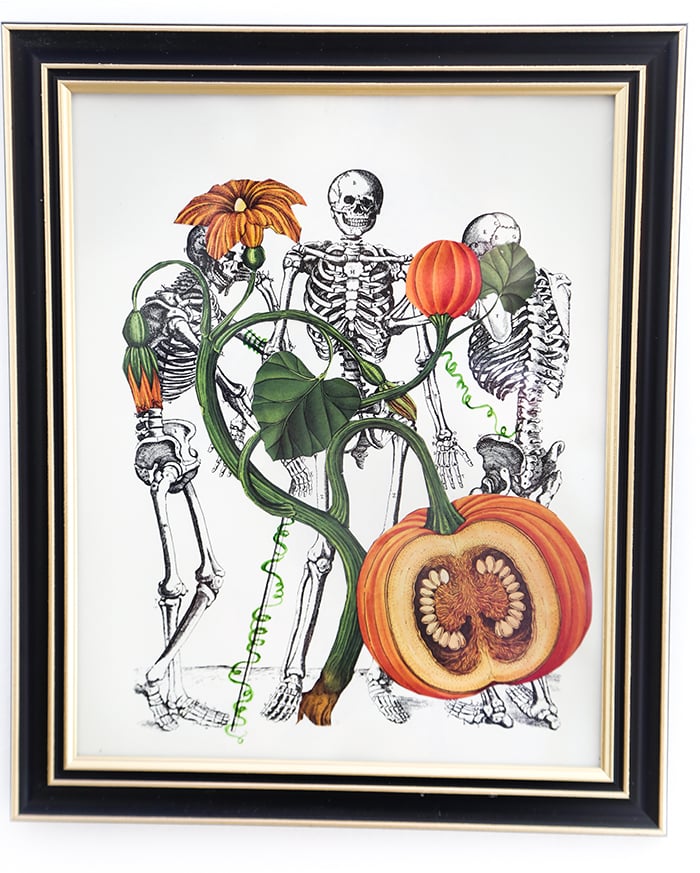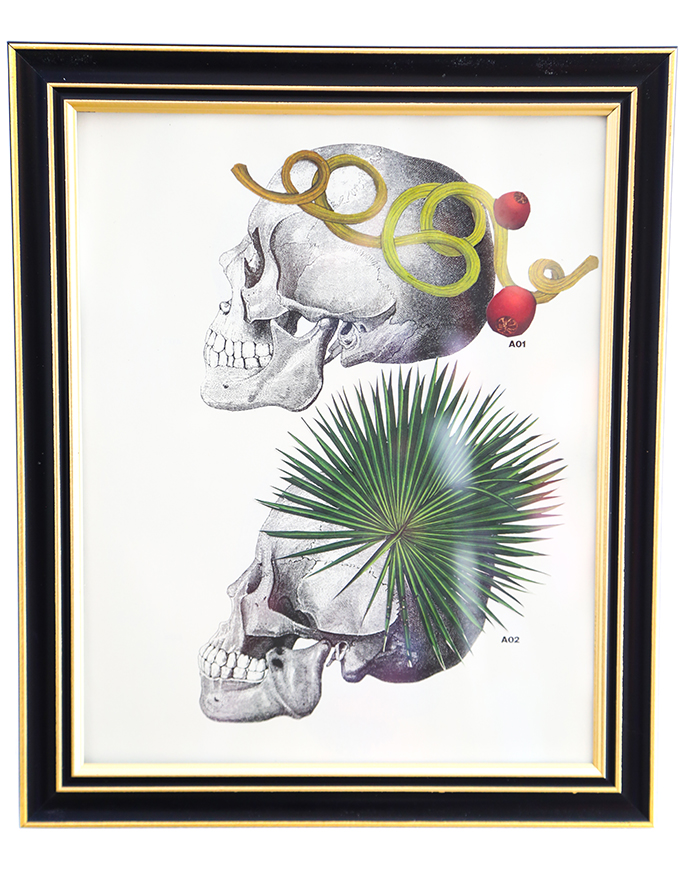 text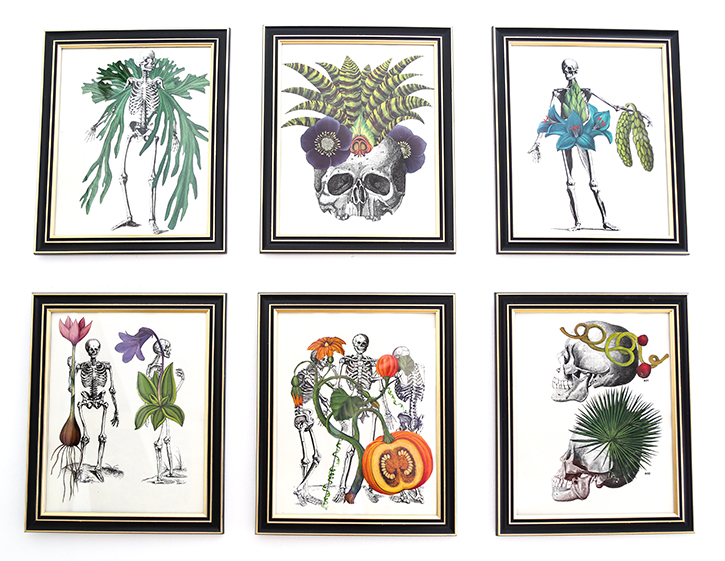 So, that's my collection! I hope you've enjoyed seeing it. I had a lot of fun seeking out which images fit together best. Most of them turned out to be macabre fashion plates, which I think is cute and funny – if skeletons can be cute and funny! (Wink.)
Happy (almost) Halloween!